On-Demand Resources
Daily Inspiration Videos from the UPF Team (YouTube).
Watch Past Webinars from April - June 2020 (YouTube)
UPF Films - Available at no cost on Prime Video, being rebroadcast on PBS stations nationwide (check local listings).
Lesson Plans for Classrooms, Homeschooling Parents, and Communities - Homeschooling your kids? Check out these great discussion guides and lesson plans connected to our films. Here are four quick lessons you can start right now.
Help us reach 100,000 students to watch Nadia's Ramadan this year - You'll be doing your child's teacher a favor. Lesson plans included and it can be shared with Google classroom.
Click this link to share Nadia's Ramadan page from PBS with your child's Teacher.
Register for Makkah Memories Event - www.UPF.tv/Banquet

Virtual School? Home School?
Helping Your Child Learn in Challenging Times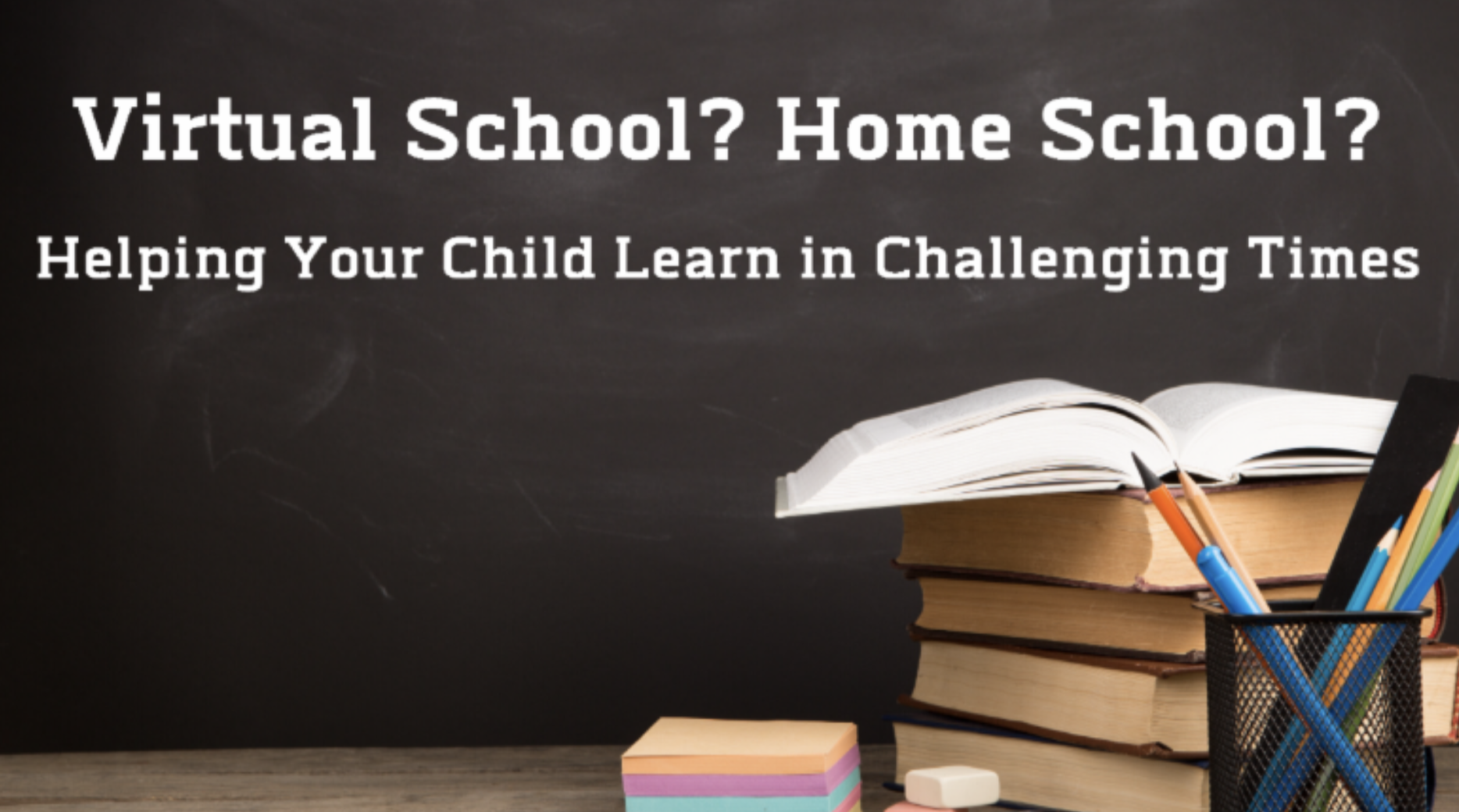 Past Webinar Events
Wednesday June 24th 7:00 pm EST
Malcolm Today: Malcolm X and the Movement for Black Lives

A powerful and timely panel discussion on the legacy of Malcolm X for today's world. How can the legacy of Malcolm X speak to the Black Lives Matter movement and the demands for racial justice it advocates? How would Malcolm X respond to this moment? What can we learn from Malcolm's legacy on a spiritual level and how can American Muslims serve the cause of racial justice for black people in America?
Join panelists including Aminah McCloud, Professor of Islamic Studies at DePaul University, Zaheer Ali, Senior Fellow at the Pillars Fund and Malcolm X expert as well as Islamic Scholar Shaykh Muhammad Adeyinka Mendes for a timely conversation moderated by UPF Co-Founder Alex Kronemer.
Tuesday June 16th 6:00 pm EST
Tips for Coping with Toxic Stress: Insights from Dr. Omar Reda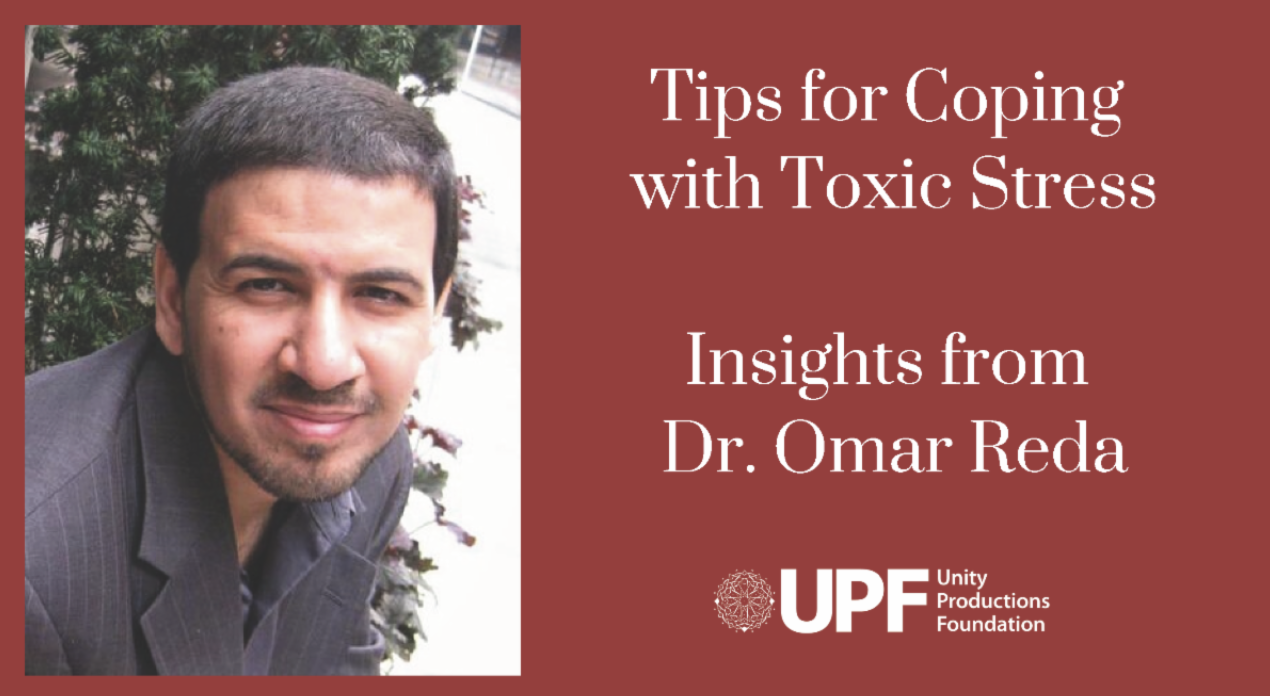 The COVID-19 crisis has caused new forms of daily stress and toxicity in our lives and in the lives of our children and loved ones. In this webinar, Dr. Omar Reda, a leading expert in Psychotraumatology and Trauma-Informed Care as well as the mental health of Muslims, immigrants and refugees will provide tips for families and individuals to better cope with the "toxic stress" we face on a daily basis.
An advisor on the UPF's Lamya's Poem film, Dr. Reda is the author of several books and a highly sought-after dynamic public speaker. Receiving his master's degree from Harvard University in Refugee and Global Mental Health after completing medical school in Libya and while undergoing extensive training with the University of Tennessee, Dr. Omar Reda is now a board-certified psychiatrist practicing at the Providence Healthcare System in Portland, OR.
Wednesday, June 17th 2:00 pm EST
Careers in Film and Media
A UPF Webinar Enrichment Series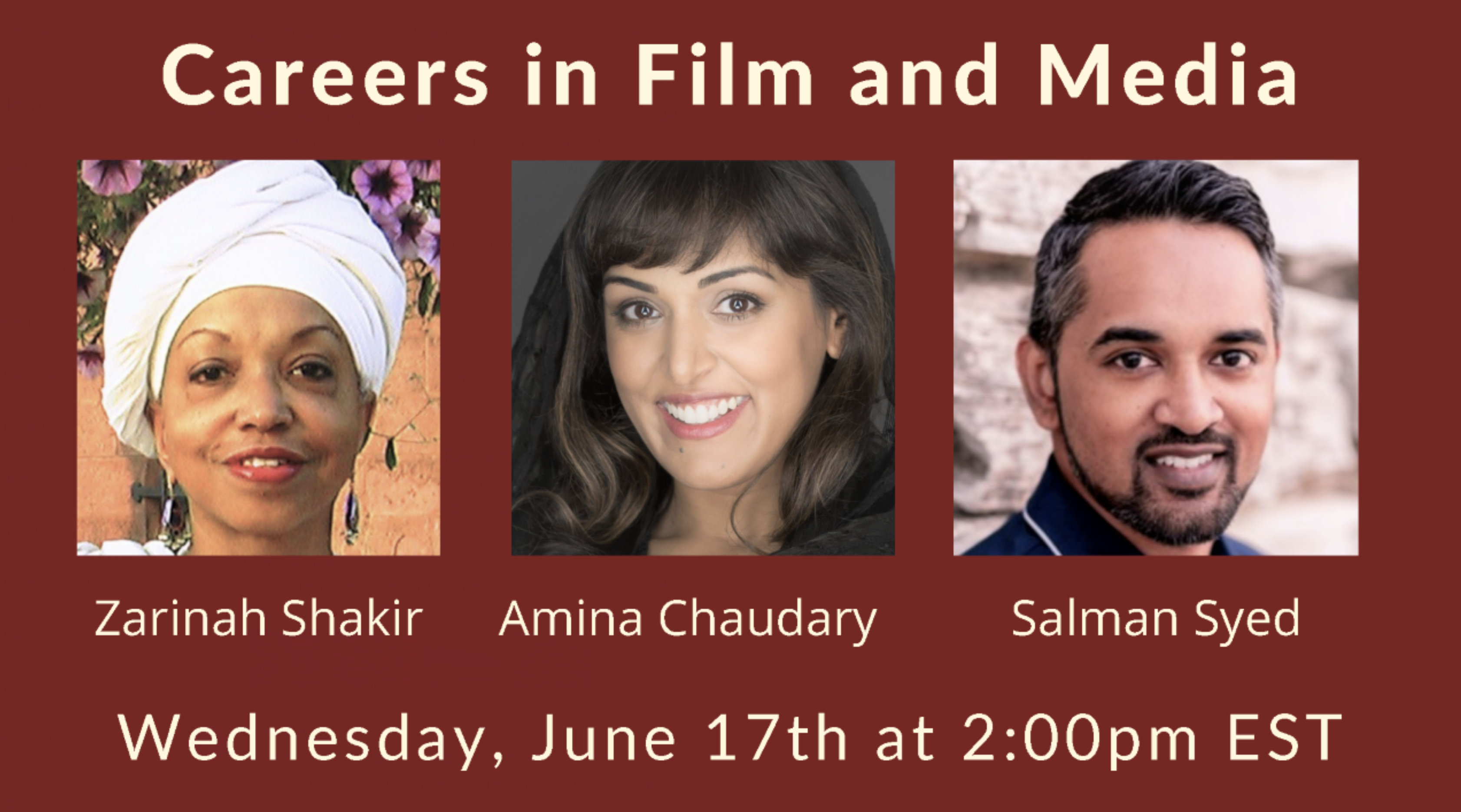 Please join UPF for our kickoff series of webinars on "Careers in Film and Media" where we interview media professionals in the film and television industry. This webinar series is open to people interested in pursuing a career in film and media and those who want to learn about the film and media profession. Each webinar will have ample Q and A available to participants.
Speakers:
Zarinah Shakir
TV Host, Arlington Independent Media
Amina Chaudary
Director, Tariq's Cube
Salman Syed
Assistant Editor, The Orville on FOX
Moderator:
Alex Kronemer, Co-Founder of UPF
Friday June 19th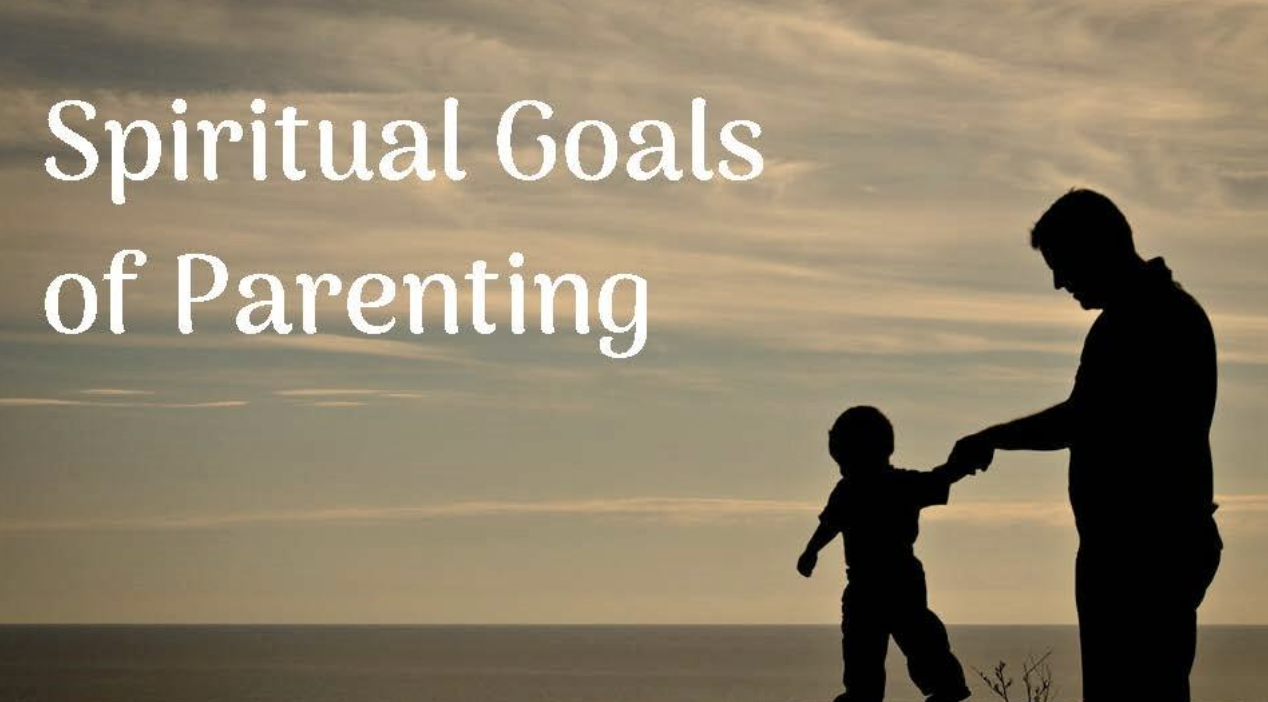 Spiritual Goals of Parenting
Khutba-Type Presentation
Discusses the conversation between Luqman the wise and his beloved child and what we can learn.
Friday, June 12th
June 4th
"An excellent and accessible introduction to the profound and generous mystical vision of Rumi that will give Western readers a much-needed insight into the true spirituality of Islam."
- Karen Armstrong, Author of A History of God and Muhammad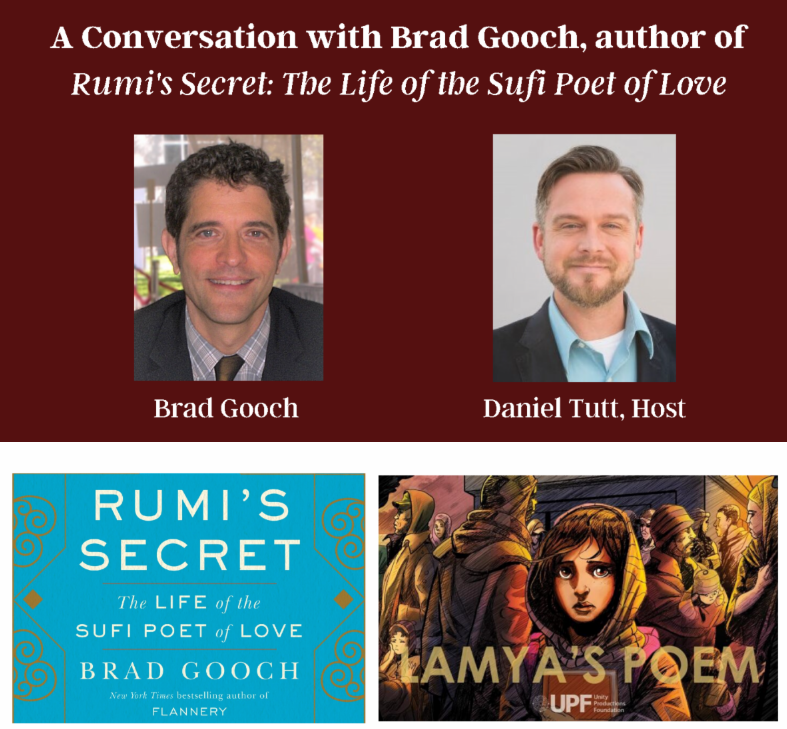 Join us for a conversation with New York Times best-selling author Brad Gooch, about his latest biography of Rumi. Mr. Gooch has provided important expert feedback on UPF's forthcoming animated film Lamya's Poem about the young Rumi and the contemporary Syrian refugee crisis. UPF's Director of Outreach and Producer Daniel Tutt will interview Mr. Gooch followed by audience Q and A.
May 17th at 6:00 pm PST
Glimpses of Rumi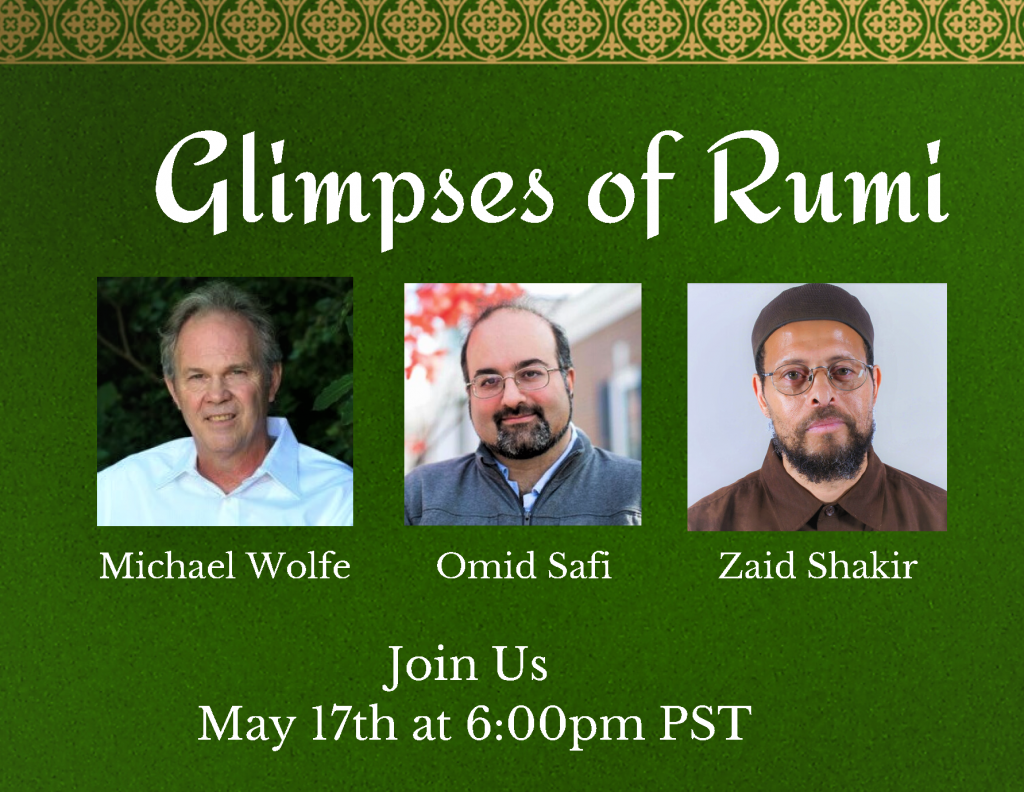 Monday May 18th at 9:30 pm
Muslims and Evangelicals Standing Together for Humanity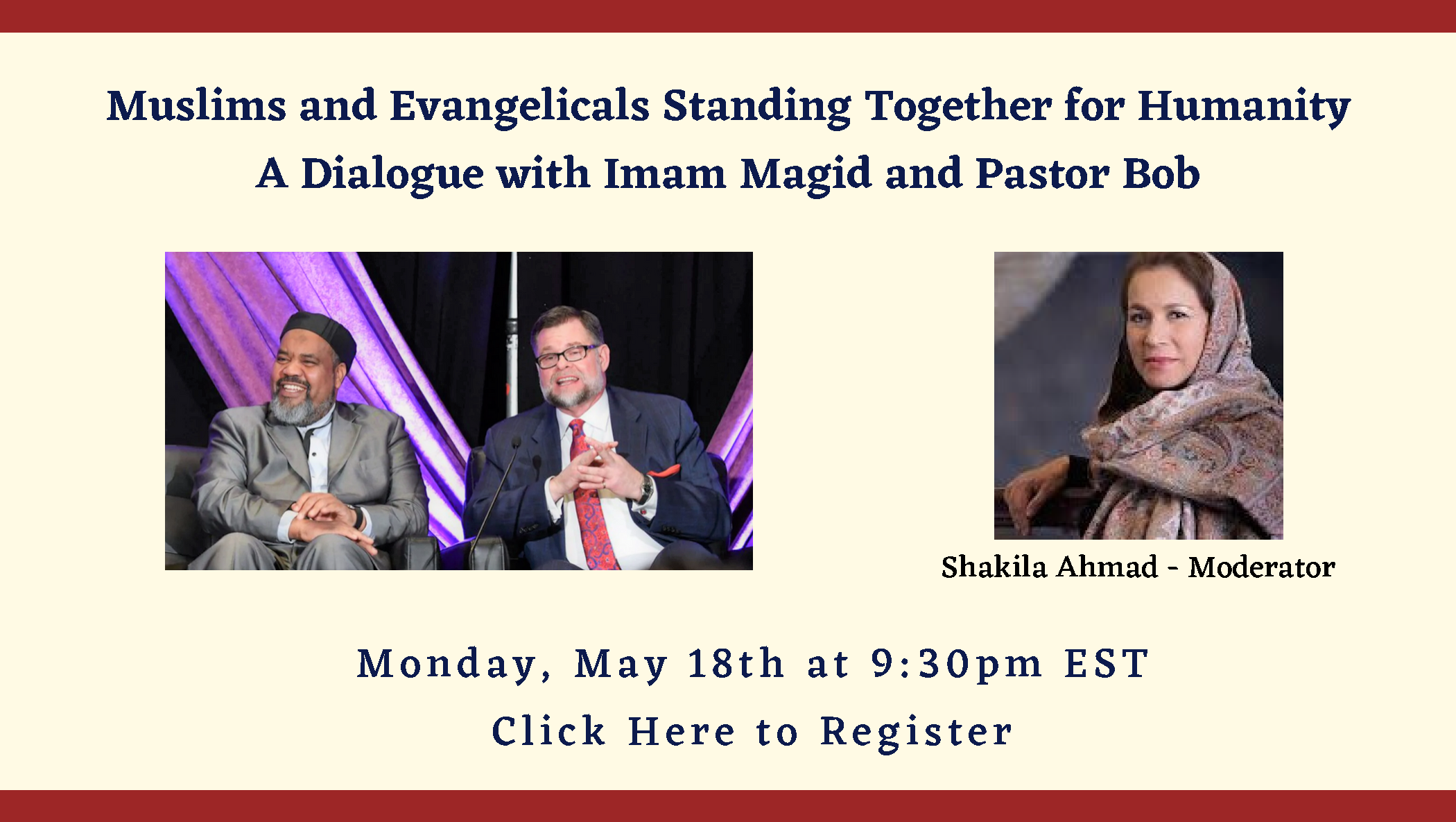 Join two of America's most revered interfaith leaders for an important conversation on how the Muslim and Evangelical communities in America can work together during the time of the pandemic. Moderated by Shakila Ahmad, Pastor Bob Roberts and Imam Mohammed Magid will share their reflections and offer practical tips for Muslims and Evangelicals to strengthen relations and serve God and humanity. Audience Q & A to follow the dialogue.
Wednesday May 20th at 5:30 pm EST
Jesus in Islam: A Dialogue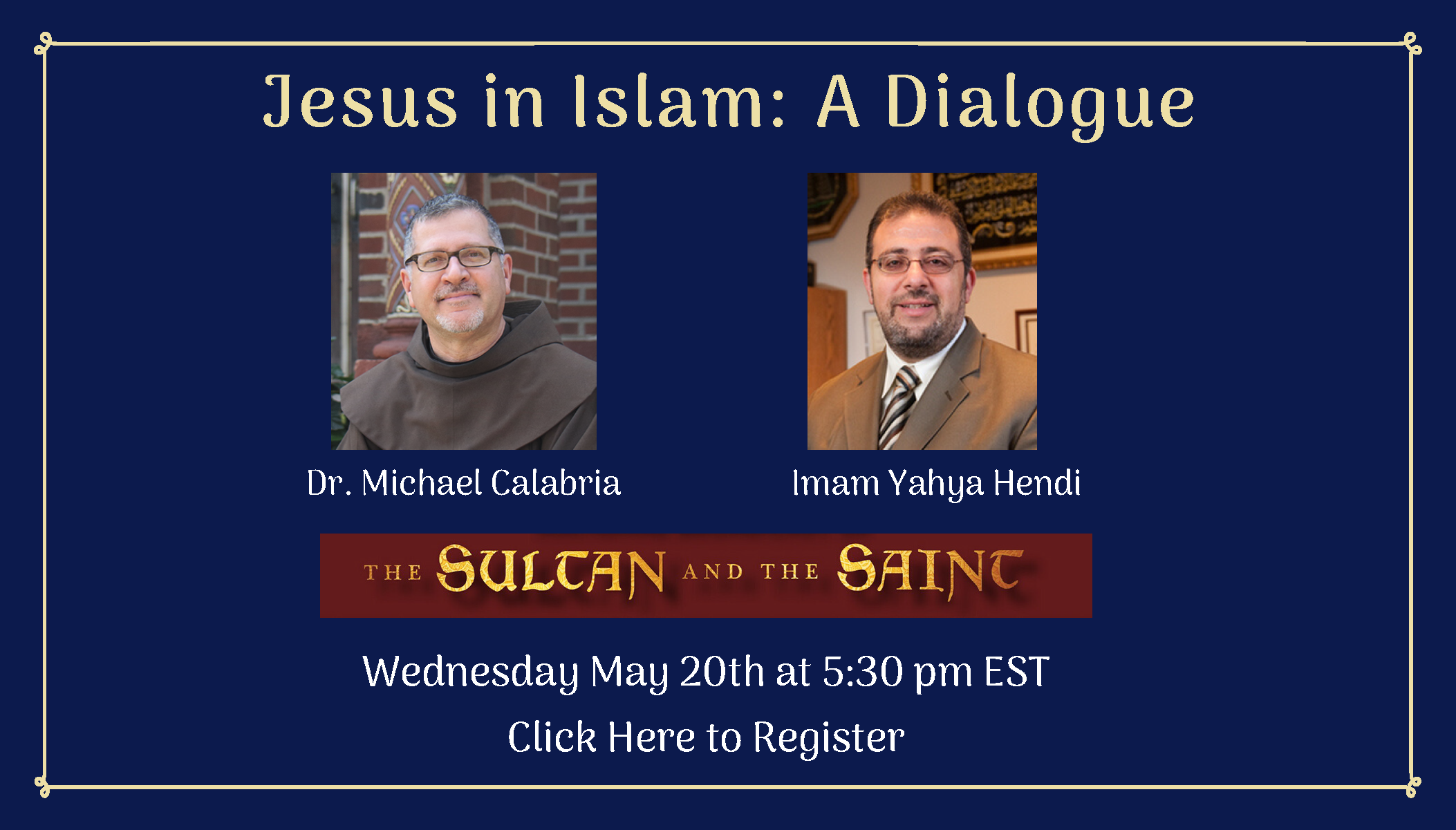 Join Dr. Michael Calabria, Scholar of Islam at St. Bonaventure University and a Franciscan Friar in dialogue with Imam Yahya Hendi, Muslim Chaplain at Georgetown University. This dialogue is inspired by UPF's 
The Sultan and the Saint 
and the short film "Jesus in Islam" (
https://www.sultanandthesaintfilm.com/jesus-in-islam/
). Participants are encouraged to watch this short film prior to the dialogue between the Imam and the Friar.
Each presenter will make a short presentation on Jesus in Islam followed by audience Q & A.
Thursday May 21st at 4:30 pm
An Introduction to UPF's Newly Launched Islamic Spain Website

Join educators Dr. Susan Douglass with the Center for Contemporary Arab Studies at Georgetown University (CCAS) and UPF's Daniel Tutt for an introduction to the newly launched and revamped www.islamicspain.tv, a comprehensive educational resource for World History and Social Studies educators from Middle School to college. CCAS generously funded the revamping of www.islamicspain.tv.
CCAS's contribution is made possible by a Title VI grant from the United States Department of Education, which is funding a National Resource Center on the Middle East at Georgetown University, and by support from the Center for Contemporary Arab Studies at Georgetown.
Every Friday in June
A Weekly Khutba-Type Presentation
Both youth and families can watch for their benefit but then pray 4-Rakat dhuhr prayer on their own.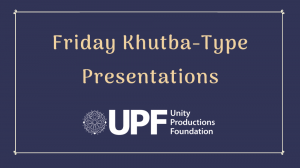 June 5
Sacred Days - The Significance of Jummah
Discusses the origins of Jummah, its value and actions to perform on that day.
June 12
Advice for Parents: Luqman's Wisdom
Discusses the conversation between Luqman the wise and his beloved child and what we can learn.
June 19
Balancing Integrity and Empathy - The Prophetic Way
Looks at examples from the Prophetic biography to see how he dealt with challenging situations.
June 26
Conflict Resolution
Discusses Prophetic strategies for resolving conflicts.
July 3rd
Turning the Tide of History
Discusses the Umrah that never happened, the treaty of Hudaybiyyah, and why its so important to our time today.
Tuesday, May 12th at 5:30 pm EST
Reflections on Hadj Poetry: A Conversation with Michael and Alex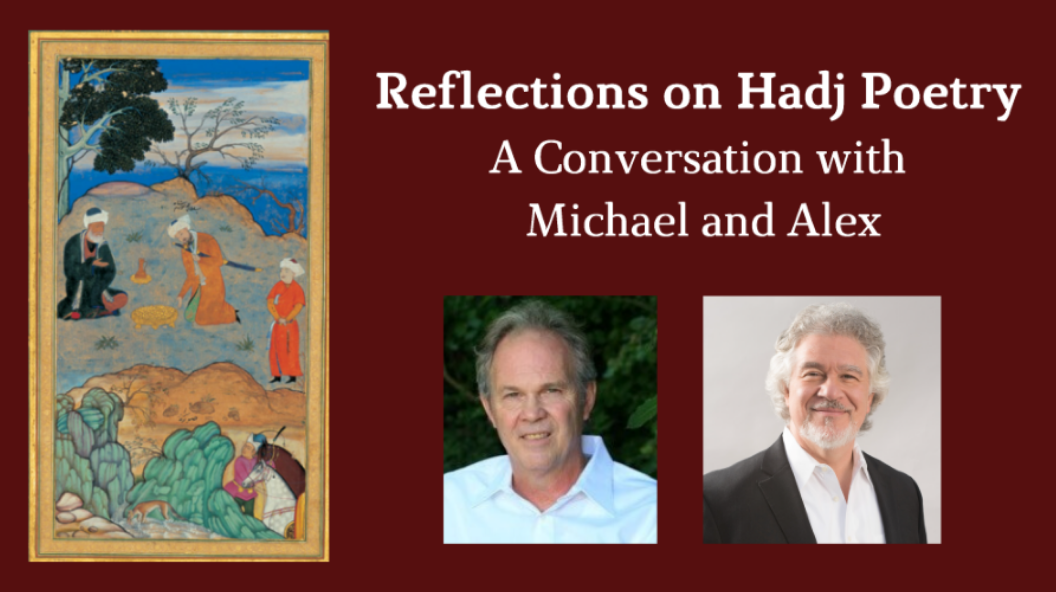 Thursday, May 14th at 6:30 or 9:30 pm EST
Friday, March 27th
1:30 pm eastern
Baraka - A Khutba-Type Presentation
Jawaad Abdul Rahman, Executive Producer and Development Director @ UPF
The blessings we receive and work we must do, even during a challenging time.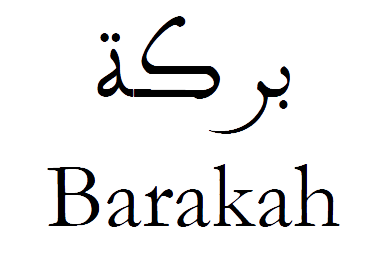 April Events
Friday, April 3rd
1:30 pm eastern
4 Perfect Women - A Khutba-Type Presentation
Jawaad Abdul Rahman, Executive Producer and Development Director @ UPF
What is unique about Asiya, Maryam, Khadija and Fatima (RA) and what can we learn from them today?
Saturday, April 4th
7pm Eastern
Rock Star's Journey - A Tribute to Cat Stevens (Yusuf Islam) through his songs
Jawaad Abdul Rahman, Executive Producer and Development Director @ UPF
The man who wrote Peacetrain, First Cut is the Deepest and so many other great hits walked away from music when he reached his peak and became a Muslim. Years later, he came back. Why? His songs tell the story of his remarkable life.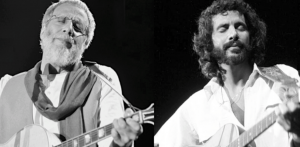 Thursday, April 9th
8pm eastern
Travelogue Across Arabia by Michael Wolfe
Michael Wolfe, Co-Founder and Executive Producer @ UPF
Join Michael Wolfe for a travelogue photo journey of a recent journey from Riyadh to Mecca and Taif. This presentation will show some of the lesser-known sights, sounds and people one encounters across contemporary Arabia. Q and A to follow.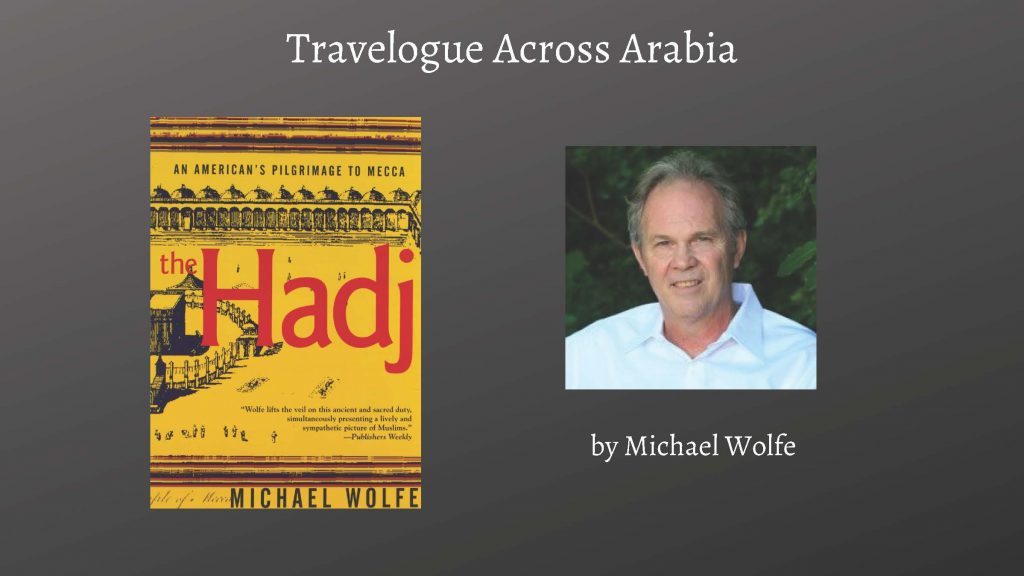 Friday, April 10th
12:30 pm eastern
1:30 pm eastern
3:30 pm eastern
Balad, Baseball and Muslim Doctors - A Khutba-Type Presentation
Jawaad Abdul Rahman, Executive Producer and Development Director @ UPF
A baseball player and a Muslim doctor work together across time to help those in need with inspiration from Sura Balad.
Friday, April 17th
Sacred Days and Nights – A Khutba-Type Presentation
Jawaad Abdul Rahman, Executive Producer and Development Director @ UPF
Not all days and nights are the same. What can we learn from sacred days and nights for Baraka and betterment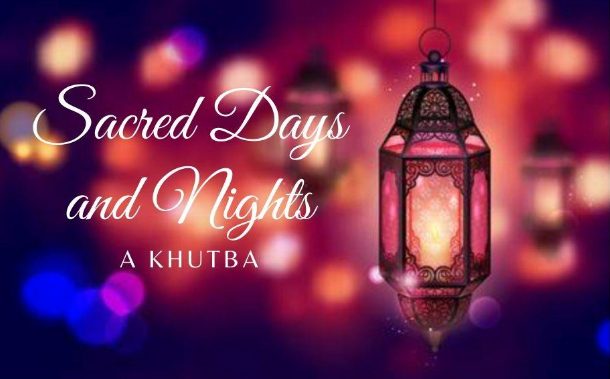 Tuesday, April 21st 
8 pm EST
Muslim Doctors Serving Humanity 
Join Doctors Khalique Zahir, Ismail Mehr, and Saqiba Khan to hear stories of Muslim doctors serving humanity on medical missions worldwide. UPF in collaboration with IMANA. Hosted by Alex Kronemer.