The Great Muslim American Road Trip aired on PBS Stations; now you can stream it.
Join Mona Haydar and her husband Sebastian Robbins as they travel Route 66 to discover America and to uncover stories of Muslim builders, bakers, and skyscraper makers! You'll learn about Sebastian's journey to Islam, Mona's creativity, how Muslims are promoting racial healing, the stories of the first Muslims, a tech entrepreneur shaping the future, and so much more.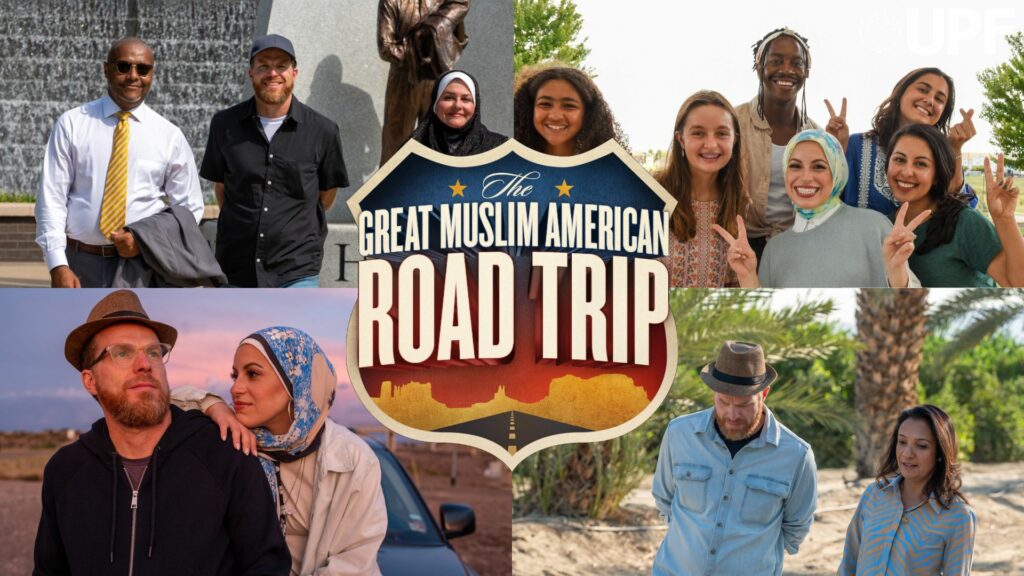 Help us Raise $250,000 to Reach Millions
Funds are needed for PR and outreach efforts to reach millions through broadcast, streaming, interfaith and schools. Your individual or community gift of $10,000, $6000, $3000, $1000 or any amount makes a huge difference.
Give Securely Online: UPF.tv/Donate
Mail checks: UPF, P.O. Box 37621 Baltimore, MD 21297-3621
Questions, or to organize a UPF fundraiser or invite a UPF speaker: jamal@upf.tv (240) 384-4544
Help us Counter Islamophobia and Give Young Muslims a Sense of Pride in Their Heritage, inshallah.