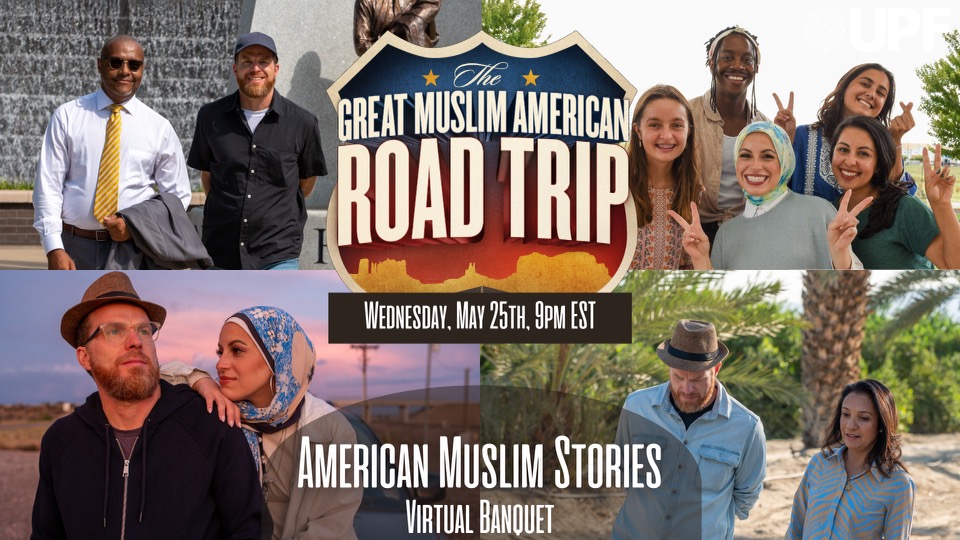 UPF is pleased to announce a new project, The Great Muslim American Road Trip, a 3-hour series for tv/stream that will tell the story of how Muslims have enriched America through a journey on historic Route 66.
Watch actual scenes from the filming has taken place, we'll be showing a few minutes of footage from the actual journey. Your donations are needed to help us complete the budget. During the webinar, you'll have a chance to donate.
Lights, Camera, Action! Scenes from the filming...
Wednesday, May 25, at 9pm EST (6pm PST)
Register Below