We're extremely proud of the great team we've built at UPF. Read the bios below to learn more about us.
Our Founders
Alex Kronemer – Executive Producer and CEO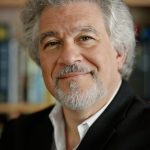 Alex Kronemer is the co-founder of Unity Productions Foundation (UPF), its Executive Director, and Executive Producer for all UPF Films. He is an internationally known speaker and has published numerous articles newspapers and journals in the US and abroad, including The Washington Post, Christian Science Monitor, the Huffington Post and in syndication in international publications as widespread as the UK, Indonesia, Egypt, and Pakistan. He frequently presents at 20,000 Dialogue events, and has appeared as a CNN commentator on several occasions. Mr. Kronemer has won numerous awards for his work in promoting peace and interfaith understanding. A graduate of Harvard Divinity School, he previously served in the U.S. Department of State's Bureau of Human Rights and was one of the founding staff members who helped establish the U.S. Institute of Peace.
Michael Wolfe – Executive Producer and President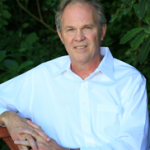 A well-known, award-winning poet and writer, UPF co-founder Michael was publisher of Tombouctou Books, a small press that published poetry and avant garde prose, for fifteen years. Michael's first books on Islam were The Hadj, One Thousand Roads to Mecca, and Taking Back Islam: American Muslims Reclaim Their Faith (editor), which won a 2003 Wilbur Award. On screen and behind the scenes, Michael has been involved with television since 1997, when he hosted a televised account of the Hajj from Mecca for Nightline, which was nominated for multiple awards. He holds a degree from Wesleyan University. Michael is co-executive producer of UPF films, President of UPF and co-director of MOST.
Our Team
Jawaad Abdul Rahman – Producer and Development Director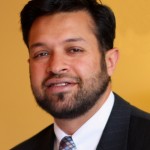 Jawaad's work focuses on fostering greater understanding between people of different faiths using educational media, philanthropy, and community service.  Before UPF he founded the American Muslims Unite for Life Campaign which registered thousands of American Muslims to donate their bone marrow as a possible cure for blood cancers to their fellow Americans. Directing UPFs fundraising efforts, he has helped the organization grow from producing one film every two years to working in three strategic areas including annual film production, educational outreach through over 20,000 film screenings & dialogues, and development of UPF's MOST resource center for Hollywood engagement.  He is a frequent lecturer to communities, particularly youth and children, and a children's song writer and author.
Daniel Tutt – Director of Programs and Producer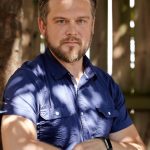 Daniel leads the scholarly development of UPF films and he directs the educational programs at UPF. He has developed and implemented several educational programs including American Muslims: Facts vs. Fiction, 20,000 Dialogues, My Fellow American and Understanding Muslim Diversity. Daniel is also a lecturer at Marymount University and he writes on topics in religion, Islam and Muslims, theology and philosophy. He received his Ph.D. in 2014 from the European Graduate School in Philosophy, Art, and Critical Thought and he received a Master of Arts in ethics and conflict resolution from American University in 2010. His writing has appeared in publications such as the Huffington Post, Philosophy Now, the Islamic Monthly and academic publications.
Zeki Göbelez – Director of Sales & Operations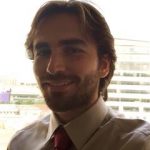 Zeki manages the financial and business operations at UPF and directly supports the CEO. He has a strong background in business management after working several years in the for-profit sector. He has overseen the last five independent financial audits at UPF and he also leads UPF's film distribution and sales efforts via broadcast, streaming, and other methods. Zeki is co-owner of Zeki Textiles Inc. based in Usak, Turkey. He holds a Dual-Diploma Degree in Global Politics and International Affairs from SUNY Binghamton, NY and Middle East Technical University, Turkey. Zeki is currently a Smith MBA candidate from University of Maryland.
Sarah Kalim Ullah – Development Coordinator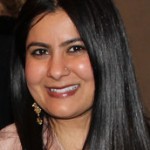 Sarah has a background working with students and the community. She was a teacher for four years, and worked as the Muslim Program Coordinator at Georgetown University for a year, organizing student, community and interfaith events. Sarah has degrees from Whitman College and Washington State University.  Currently Sarah supports donor relations and UPF events.
Lena Sulpovar – Projects Coordinator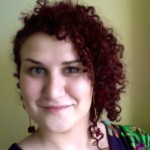 Lena has been with UPF since completing her studies at the SIT (School for International Training) Graduate Institute in Vermont, which earned her a Master of Arts in Social Justice in Intercultural Relations. Lena was born in Uzbekistan, raised in Israel, and studied both in the U.S. and in France. Lena's multicultural background and experiences while traveling convinced her of the importance of cross-cultural dialogue and eventually led Lena to UPF, whose mission directly aligns with her core values. As a Project Coordinator at UPF, Lena supports administrative, finance, fundraising, and program functions.
Norah Ali - Outreach and Production Associate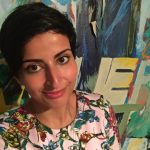 Norah assists in the outreach and production departments at UPF. She also oversees UPF's social media presence.  Prior to joining UPF, Norah worked in several fields including marketing, advocacy, HR, and translation.  She holds a B.A in Linguistics and Translation as well as a Master of Arts in Multimedia Communications with a focus on web journalism from the Academy of Art in San Francisco.