Mission: Peace and Pluralism
The mission of Unity Productions Foundation (UPF) is to counter bigotry and create peace through the media. UPF produces films that tell compelling stories for television, online viewing, and theatrical release. These films are part of long-term educational campaigns aimed at increasing religious and cultural pluralism, especially among Muslims and other faiths.
Screenings have taken place in thousands of classrooms and civic institutions.  Over 83% of participants in UPF film screenings and dialogues indicate positive feedback after viewing.
Finally, UPF works in Hollywood through its MOST (Muslims on Screen and Television) Resource Center, providing facts and research to script writers and producers on popular shows seen worldwide. We are convinced of the power of media to empower citizens with greater understanding and to nourish pluralism in America and around the world.
Viewers and Awards
Over 200 million viewers of 10 award-winning films on dozens of platforms including Amazon, PBS, ABC, National Geographic and many others.
Emmy-nominated for The Sultan and the Saint
3 CINE Golden Eagle Awards World
10 ITVA Peer Awards
Best Documentary at the American Black Film Festival
Founders
Since its inception in 1999, UPF's executive producers and founders, Michael Wolfe and Alex Kronemer, have produced 9 nationally broadcast films for the U.S. Public Broadcasting System and one full-length film for theatrical release. Most of these films have gone on to wide international distribution.
UPF films have been viewed by an estimated 150 million people worldwide and have won dozens of national and international awards. UPF has partnered with prominent Jewish, Muslim, Christian and interfaith groups to run dialogues nationwide - with more than 80,000 participants in classrooms, community centers, living rooms, government offices and religious congregations.
Year after year, UPF's films are recognized for excellence:
Emmy® Award nomination for The Sultan and The Saint in Outstanding Lighting Direction and Scenic Design by the 39th Annual News and Documentary Emmy® Awards.
Best Documentary at the 2007 American Black Film Festival
5 Telly Awards for excellence in educational documentaries
11 TIVA-DC Peer Awards, including Best Documentary
Hamburg World Media Film Festival's Gold and Silver Awards
4 CINE Golden Eagle Awards
4 Grand Goldies Awards
Newark Black Film Festival's 2008 Paul Robeson Award
Official Selection of 2 dozen film festivals around the world
UFP's Board of Trustees includes:
Mahmood Hai - Chairman of the Board; Urologist, philanthropist
Michael Wolfe — President of the Board; Co-Founder, UPF; Co-Director, MOST
Alex Kronemer — Treasurer of the Board; Co-Founder and CEO, UPF
Lubna Qureshi — Trustee of the Board; Freelance, former contributor to NPR
Jay Schumann — Trustee of the Board; Media researcher
Safi Qureshey — former Chairman of the Board (Retired); Founder, AST Computers; philanthropist
We've also got details on UPF's great team.
UPF's expert legal counselors on non profit law include Peter Wolk, Esq., Washington, DC and Mazen Asbahi, Esq., Chicago, IL, and on intellectual property matters, Drinker, Biddle and Reath LLP, Philadelphia.
Employer's Identification Number (EIN): 77-0519274
Financial Standards:
UPF is a 501(c)3 non-profit educational foundation registered in California with operational offices in the Washington, DC area.  Contributions are tax-deductible. UPF has won enrollment in the U.S. Governments Combined Federal Campaign, meeting their standards for governance and accountability and is a GuideStar Silver Honoree.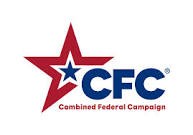 Additionally, UPF has met the standards from major foundations including the Corporation for Public Broadcasting, the National Endowment for the Humanities and the United States Institute of Peace, who have partially funded previous projects. For the past twelve years, an independent accounting firm has audited UPF's financials.
Click here to review the latest (2022) 990 tax returns.
Click here to review the latest (2022) financial statements.
Overhead and Fundraising Costs:
According to the Center for Philanthropy, too low of an overhead limits Non-Profit effectiveness as inadequate infrastructure compromises organizational effectiveness.  The Better Business Bureau sets the best practice standard for fundraising spending as not exceeding 35% of related contributions. Our most recent audited findings show that 6% of total contributions in 2021 were spent on fundraising, and 2.9% were spent on management and general expenses. UPF's 5 year average from 2017 to 2021 is 17.7% on overhead and 82.3% on programs.
We're happy to respond to inquiries about our work. Just contact us.