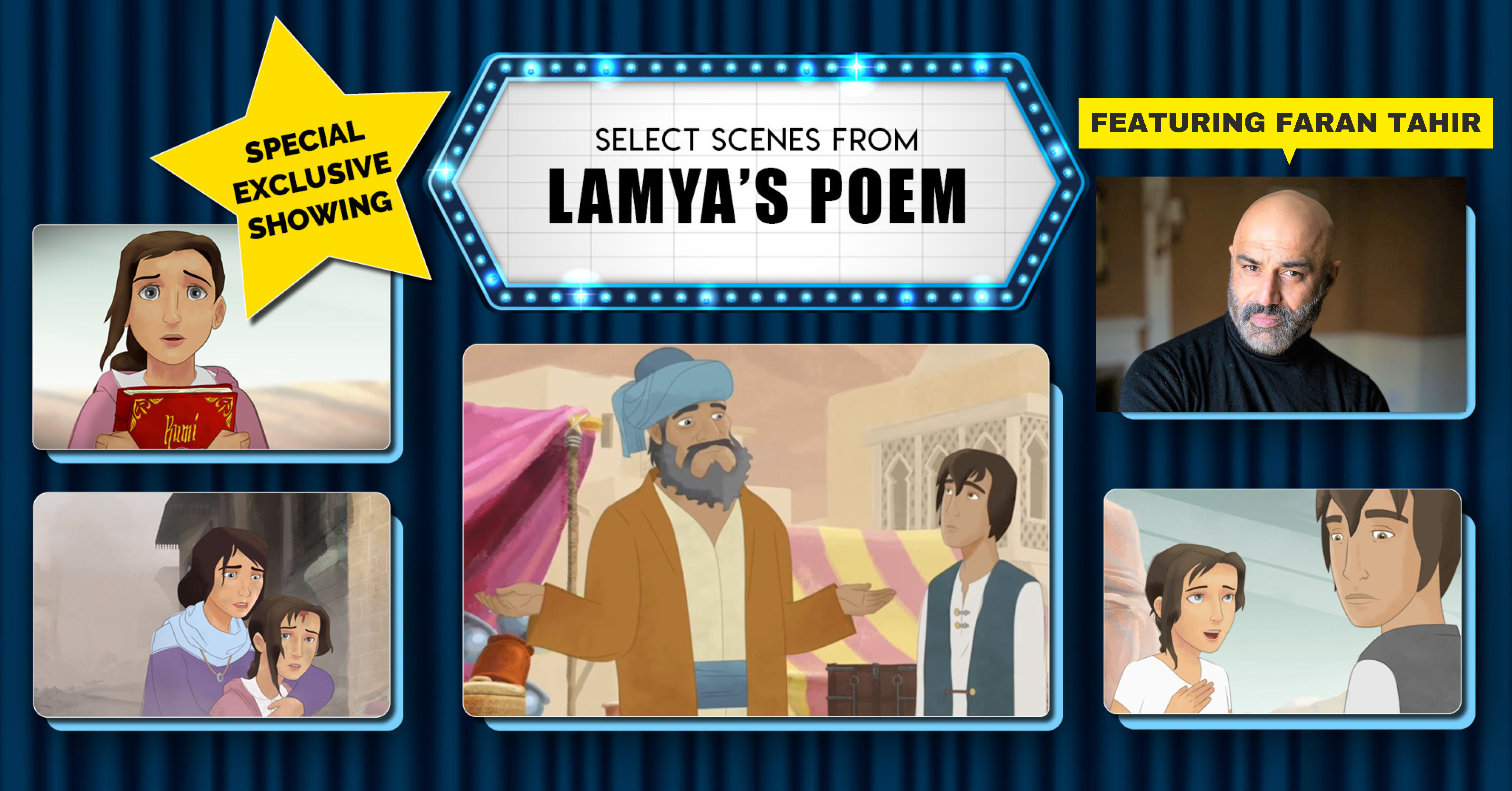 Support a New Movie about Rumi and a Refugee.
We invite you to an exclusive event to watch select scenes.  The film tells the story of a young refugee girl who meets a young Rumi, across time and place, when he is also a refugee.  They take inspiration from each other as Rumi goes to Hajj and they both work to find hope and home.  Through their struggles, Lamya helps Rumi write the poem that 800 years later saves her life.
Please join us to see the progress that has been made and to support this project as we approach the finish line. Star Trek Actor Faran Tahir who plays Rumi's father will share his insights.
Due to copyright restrictions, we cannot make a recording of this event available later. The event should last less than an hour.
This is Encore Presentation
"Zabardast! Highest quality animation as expected from UPF" – Roohi, Chicago
"The scenes are so inspiring" – Sumeera, Princeton
"Wonderful clips !" – Zara, Houston
  Invite your friends to join and support as well.
Friday, February 5th, 7:00pm EST (4pm PST)
Saturday, February 6th, 7:00pm EST (4pm PST)