SYNOPSIS
Lamya's Poem is a 2D animated feature-length film that will have wide international appeal to both young and adult audiences. It tells a magical story about Rumi, one of the most beloved and popular poets to have ever lived.

Focusing on the crucial period in his early life when he was a young war refugee, we follow him as he makes the difficult trek to finding a new home and battles mounting doubts about the value of being a writer. His personal crisis crosses time and space to intersect with the story of another child fleeing war: Lamya, a contemporary Syrian girl, escaping the current humanitarian catastrophe in her country. As Lamya makes her own harrowing journey, she increasingly depends on a book of Rumi's poetry. But how will the young Rumi resolve his crisis so that he eventually writes it? And how does that resolution inform the words that save her?
Stalking them both in their intersecting stories is a Monster, representing the violence and chaos they each face, but also the psychological struggles that threaten them even more. They each must defeat the monster in order to make the spiritual connection between artist and audience that elevates civilization.
Jalaladin Muhammad Rumi was a 13th century Poet who is world famous and beloved to this day. He is highly regarded for his beautiful words about love and the sweet pain of yearning, and for his insistence on opening one's self and being vulnerable in order to find what your heart needs most.

One powerful, formative aspect of Rumi's extraordinary biography is his childhood flight with his family ahead of the Mongol invasion, which devastated Central Asia and much of the Middle East. One recorded facet from this period are the troubling dreams he experienced, and his father's role in helping him interpret them in ways that led young Rumi to his calling. Rumi's father was a respected cleric and teacher. Lamya is a fictional girl fleeing the violence of today's war torn Syria.
Like young Rumi, she is plagued by bad dreams and visions of a monster that is pursuing her. In the course of the story their dream worlds, haunted by frightening monsters and apparitions, merge and become a shared reality where the two young refugees interact and help one another. The obstacles and challenges they overcome in this imaginary landscape help them survive their real-world ordeals and accomplish crucial goals.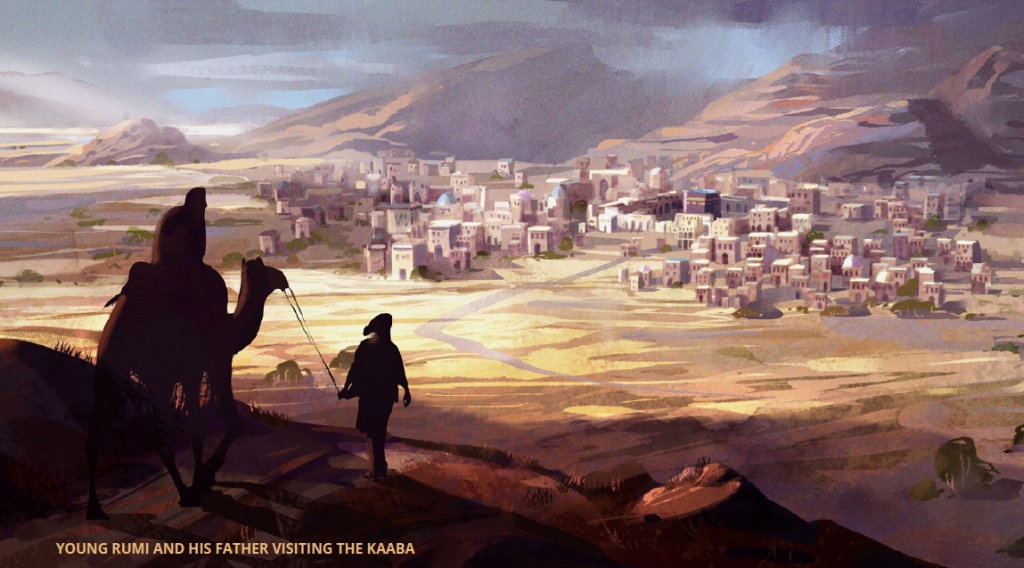 One final battle must be won in the dream world for them to survive the real-world dangers they face. Can Lamya help young Rumi to write the poem that 800 years later will save her life?
The film concludes with a magical vision of the power of art to reach across time and space and bring two vulnerable hearts together to help them find the source of all love.
PROJECT CONCEPT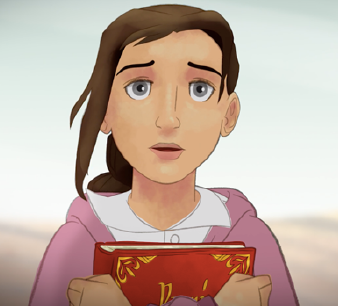 In creating Lamya's Poem, we set a goal of creating an 'artful' film. We drew inspiration and techniques from other mediums, including graphic novels and classical paintings, combining them on a hybrid 2D- and 3D-animation screen.
With a story that weaves its way through three distinct worlds (ancient Persia, modern-day Syria, and a Dreamscape), it seemed important from the outset to define each world visually in ways that will make each thread of the story distinct for our audience. In particular, the Dreamscape needs to stand out from the two worlds which our main characters inhabit. One means to set apart the Dreamscape is through the use of color. As the evil in our story gains strength, it begins to penetrate the world, bleeding bold tones of red and purple into the palette to create a surreal, sand-swept stage.
Another way to make Dreamscape unique is by creating different versions of our characters who will inhabit this world as seen in the example to the left.
VOICE TALENT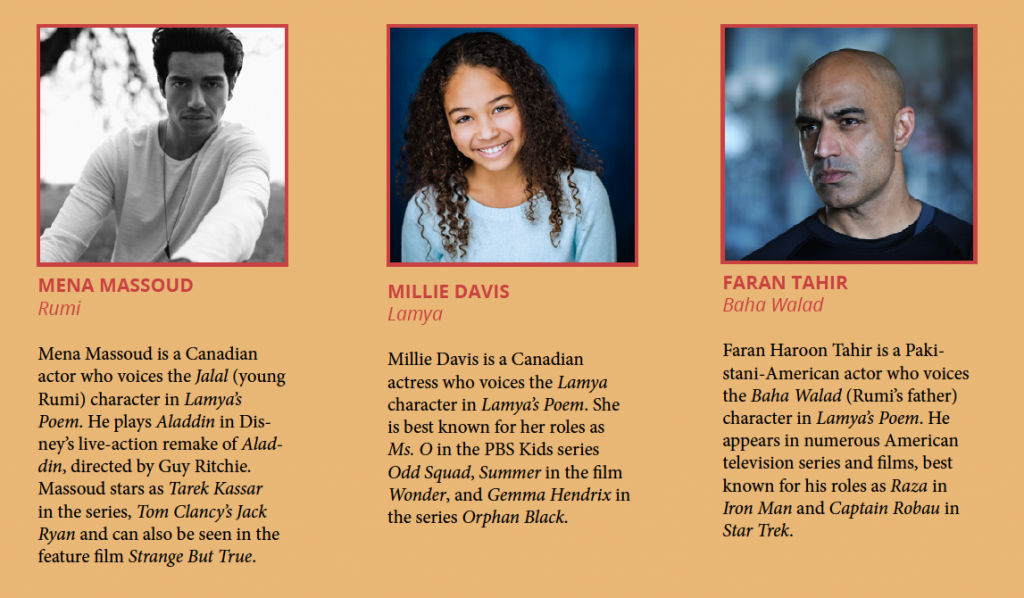 IN ASSOCIATION WITH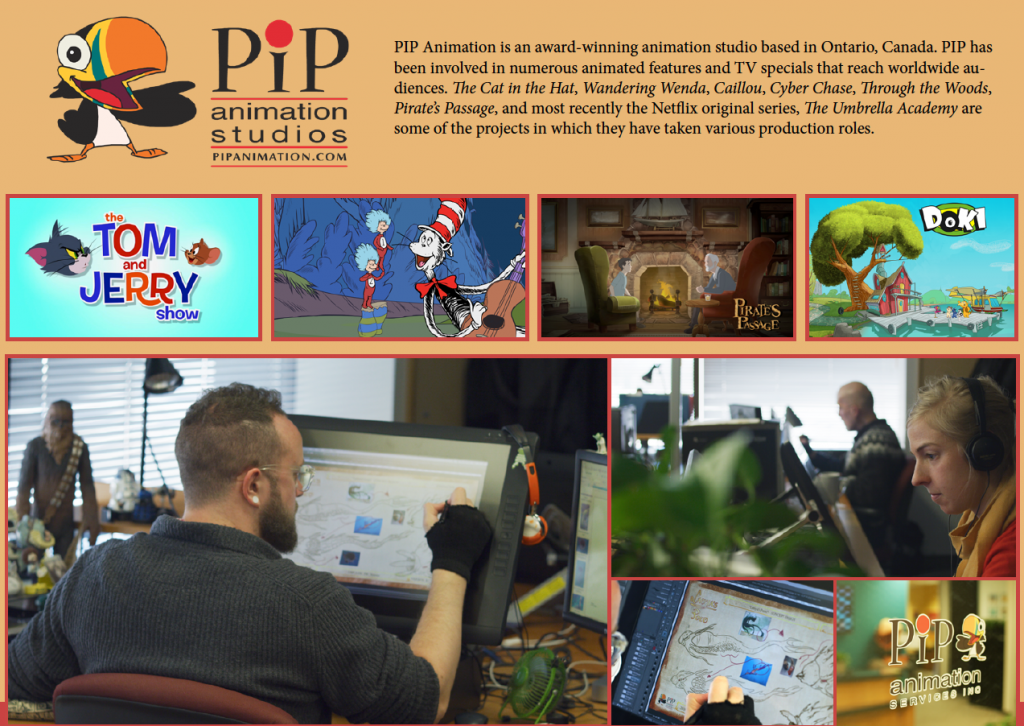 TEAM