Unity Productions Foundation offers you practical yet powerful resources to foster cross-cultural understanding while helping to meet your organization's and agency's goals. UPF's training resources are designed specifically to accomplish the following:
Identify terminology and key facts about American Muslims and the Islamic religion.
Learn innovative ways to address and remove the discrimination against Muslims in America.
Determine strategies to strengthen understanding while building stronger communities and reducing tensions.
We offer a variety of content and formats to fit your organization's needs:
Training Workshops
Engaging American Muslims
Workshop designed for law enforcement and policy-making agencies on how to positively impact their local relationships with Muslim communities.
Responding to Islamophobia
A training geared toward formulating effective responses to rising Islamophobia by law enforcement and policy officials.
Building Cultural Competency: Religious Diversity and American Muslims
Informative program designed to teach about the diverse culture and values of the American Muslim community.
Keynote Speeches
Practicing Positive Pluralism
Ideal for interfaith group and community organization audiences, this talk explores ways to build bridges across faiths and cultures.
Stories, Not Stereotypes: Building Bridges Across Religious Diversity
Through the use of film clips, we discuss the power of storytelling in combating prejudice.  We offer stories of American Muslims and their contributions to our culture and history from the United States' formation through the present.
Navigating Islamophobia in America
By analyzing the roots of stereotypes and bias, we explore the rise of prejudice against American Muslims and the Islamic faith.
Webinars
Religious Diversity: American Muslims in the Workplace
Designed for corporations and other professional environments, this online training tool teaches key effective communication with American Muslims while expanding knowledge of the Islamic faith and culture.
American Muslims: Facts vs. Fiction
This online Webinar blends short films, surveys, and data points to separate truths from stereotypes of Muslims in America.
Film and Facilitated Dialogue
20,000 Dialogues
Host a community dialogue on any Unity Productions Foundation film facilitated by an experienced dialogue leader.
Trainer Bios:
---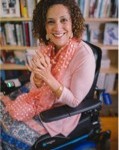 Lobna "Luby" Ismail is the founder and president of Connecting Cultures, LLC, is an inspirational speaker and powerful trainer with over twenty years of experience. Luby's reputation is communication across cultures, an intercultural expert on Arab, American and Muslim cultures to engage for business and peace building. Identified as the go-to intercultural Arab and Muslim expert by Walt Disney World, Wells Fargo, Red Lobster, Beauty and the Best World Tour Productions, US Army, US Departments of State and Justice, Lobna "Luby" Ismail is a seasoned, powerful workshop trainer and keynoter for conferences and events. Ranked high as a keynoter and expert, Luby is often noted by her audiences as "the most dramatic and effective presentation ever experienced".
---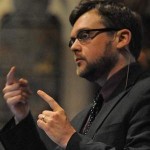 Daniel Tutt is the Director of Programs at Unity Productions Foundation and a producer of the American Muslims: Facts vs. Fiction film, where he led the compilation of the research featured in the film. He is a Fellow for the Institute for Social Policy and Understanding, a nonpartisan think tank where he researches American Muslims and anti-Muslim discrimination. He has presented training events, workshops and panels at the Pentagon, National Counterterrorism Center, Boston Police Department and other agencies nationwide. His writing has appeared in Common Ground News Service, the Washington Post, Philosophy Now and the Huffington Post.
---
Get in touch!
Training Sign Up Form
Please enter your information below and a UPF representative will be in touch with you soon. Required fields are marked with a red asterisk *. See our Privacy Policy for more information.