Testimonials On Our Work
[Islamic Art: Mirror of the Invisible World ] does not attempt to cover the entire history or geography of Islamic art. There's a thematic approach instead, with sections devoted to a single broad topic: The Word, Space, Ornament, Color, Water. Art discussed in one section turns up in another, giving the film a cohesive sweep.
The Baltimore Sun
We must become more understanding in order to make more allies rather than enemies. [Inside Islam] can also help people to become more diverse and accepting of people that are different, if we only opened our minds.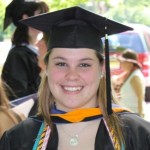 Lara
Lakewood, NJ