Testimonials On Our Work
[Muhammad: Legacy of a Prophet] provided the historical background necessary to understand the Islamic religion…students not only enjoyed the film, but also learned a great deal by watching it.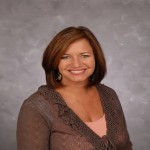 Cindy P. Wilson
AP American Government, Centennial, CO
[Islamic Art: Mirror of the Invisible World ] does not attempt to cover the entire history or geography of Islamic art. There's a thematic approach instead, with sections devoted to a single broad topic: The Word, Space, Ornament, Color, Water. Art discussed in one section turns up in another, giving the film a cohesive sweep.
The Baltimore Sun