Testimonials On Our Work
[In Cities of Light] award-winning director Rob Gardner (Islam: Empire of Faith) takes us through the cycle of 700 years of extraordinary civilization in southern Spain, where religious tolerance and cultural diversity blossomed and wilted; where seeds of the Renaissance and the Holocaust were both planted; where possible met impossible.

NJ.com
The students gained huge insight into the fact that you can't "tell a Muslim" simply by looking at a person. We had a long discussion about this: How do you tell a Catholic, Baptist, Buddhist, or Atheist simply by looking at them? The students were captivated by Allah Made Me Funny.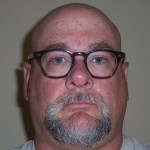 Walter K.
Millbrook, AL