Testimonials On Our Work
... [I]ssues of religious intolerance continue to divide nations. [Cities of Light] serves as an example of both the glories of a multicultural society and the tensions that arise when one religious or political faction tries to force their ideas onto the society as a whole.

News Blaze
In Talking Through Walls: How the Struggle to Build a Mosque Unites a Community, we appreciated the way in which people of diverse faiths worked together to understand each other's values and to assist in the process of working within current governing structures.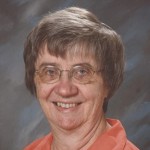 Mary Annette Dworshak