Testimonials On Our Work
On A Wing And A Prayer: An American Muslim Learns to Fly was a great way to expose my students to a culture in a fun way, and led to a great discussion afterward!  I have also made the video available to my colleagues, and several people have expressed interest in screening it for their classes.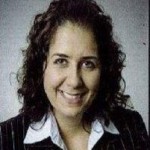 Melissa Harris
[On a Wing And a Prayer: An American Muslim Learns to Fly] delves deep into the hearts and minds of a devout Muslim family living in small-town America. They laugh, they hope and they experience heartache, victories and failures in pursuit of their American dream. These modern-day Americans cast off stereotypes and refuse to succumb to victimhood despite being denied privileges afforded most other Americans.
Muslim Observer