Testimonials On Our Work
The most important lesson to me was to show us that media portrayals and political portrayals of Islam are not even close to accurate. [Inside Islam] showed that we must stop trying to dictate to the Middle East and instead try to learn about them.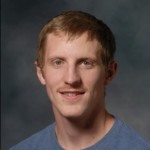 Eric C.
St. Lawrence, NY
[Islamic Art: Mirror of the Invisible World] will open the eyes and the imagination of American Muslims, reminding us all of our rich artistic heritage. I highly recommend that all American Muslims watch this documentary and share it with their neighbors!
Imam Mohamed Magid
President, Islamic Society of North