Testimonials On Our Work
Tremendously useful, [Prince Among Slaves] provided strong connections to discussions that my class had about the role of Islam in West Africa and the US.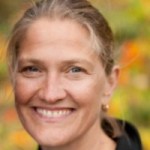 Jenny Kline
A wonderful introduction to cross cultural and self-deprecating humor. My students were shocked at first ... "You can't say that," but my response was, "Of course you can." These are Muslims joking about themselves. Don't we all laugh at ourselves? Thank you for sharing [Allah Made Me Funny] with us.
Trish H.
Cottonwood, AZ