Testimonials On Our Work
On A Wing And A Prayer: An American Muslim Learns to Fly was a great way to expose my students to a culture in a fun way, and led to a great discussion afterward!  I have also made the video available to my colleagues, and several people have expressed interest in screening it for their classes.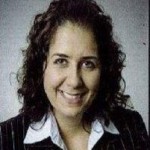 Melissa Harris
Enemy of the Reich: The Noor Inayat Khan Story reveals the courage, strength and compassion of Noor Khan as her Muslim faith inspired her to risk everything to battle Nazi oppression. She is a source of inspiration for anyone working for freedom and justice today.
Dalia Mogahed
Co-author of "Who Speaks for Islam? What a Billion Muslims Really Think"