Testimonials On Our Work
[In On a Wing and a Prayer: An American Muslim Learns to Fly] the grown son of a commercial airline pilot yearns to fly, too, but when he decides to try for a private pilot's license, friends wonder if he'll land on the government's 'no-fly' list.
Bellingham Herald
Inside Islam bridges the gap of xenophobia by demonstrating how moderate most Muslims are. If individuals watch this film, they will become more educated, leading to a more informed voter base.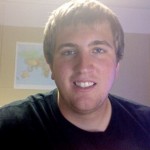 Nathan
Liberty, MO