Testimonials On Our Work
[Islamic Art: Mirror of the Invisible World ] does not attempt to cover the entire history or geography of Islamic art. There's a thematic approach instead, with sections devoted to a single broad topic: The Word, Space, Ornament, Color, Water. Art discussed in one section turns up in another, giving the film a cohesive sweep.
The Baltimore Sun
What impressed my students and I the most [ while watching Prince Among Slaves] is that slavery affected everyone in Africa; literally no one was safe.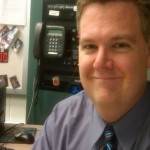 Geoff Wickersham