Testimonials On Our Work
... [I]ssues of religious intolerance continue to divide nations. [Cities of Light] serves as an example of both the glories of a multicultural society and the tensions that arise when one religious or political faction tries to force their ideas onto the society as a whole.

News Blaze
The most important lesson to me was to show us that media portrayals and political portrayals of Islam are not even close to accurate. [Inside Islam] showed that we must stop trying to dictate to the Middle East and instead try to learn about them....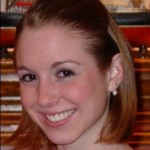 Gina T.
Athens, GA