Testimonials On Our Work
What surprised me most after watching [Inside Islam] is the true meaning of jihad – it's beautiful! The most important lesson was that Islam is very different from what is portrayed in the media.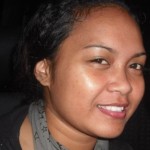 Joleen N.
Denver, CO
Abdul Rahman's remarkable story will soon air on public television for the first time – and, as its producers hope, may also foster awareness of a positive Muslim figure outside of current political conflicts. Beyond his religion, [Prince Among Slaves] also illuminates the tremendous capacity of a human being to endure, hope, struggle and prevail.
Muslim Observer