Testimonials On Our Work
What impressed my students and I the most [ while watching Prince Among Slaves] is that slavery affected everyone in Africa; literally no one was safe.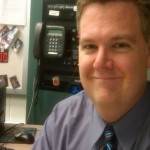 Geoff Wickersham
[On a Wing And a Prayer: An American Muslim Learns to Fly] delves deep into the hearts and minds of a devout Muslim family living in small-town America. They laugh, they hope and they experience heartache, victories and failures in pursuit of their American dream. These modern-day Americans cast off stereotypes and refuse to succumb to victimhood despite being denied privileges afforded most other Americans.
Muslim Observer