Testimonials On Our Work
Enemy of the Reich: The Noor Inayat Khan Story is a moving account of a young Muslim woman who sacrificed her life to combat the brutal domination of Nazi Germany. As a leader in the international movement to reconcile Jews and Muslims, this compelling film is a source of inspiration to me.
Rabbi Marc Schneier
President and Co-Founder of the Foundation for Ethnic Understanding
Students got a sense that 'they are Muslims' [from watching Inside Islam]. They realized that which motivates Muslims isn't different from what motivates them.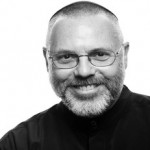 Rabbi Rami Shapiro