Testimonials On Our Work
I have to tell you that I loved it! The content  [of Inside Islam] was very validating of my feelings. It was nice to see that I'm not alone in the world! Additionally, the cinematography was fantastic! I enjoyed the 3-D like pictures, and the clarity was beautiful!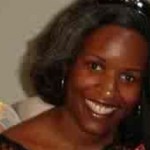 Michelle Y.
Kansas City, MO
A wonderful introduction to cross cultural and self-deprecating humor. My students were shocked at first … "You can't say that," but my response was, "Of course you can." These are Muslims joking about themselves. Don't we all laugh at ourselves? Thank you for sharing [Allah Made Me Funny] with us.
Trish H.
Cottonwood, AZ