Testimonials On Our Work
It is difficult to imagine, in this world of mostly modern thinking where technology creates at least a geographic intimacy, the hopeless plight of Abdul-Rahman and the many millions like him. His first desire was, of course, escape. But in 1788, alone in a strange land, with no resources, no friends, not even the assumption of humanity to protect him, escape was impossible. Instead, he was forced to draw upon his faith in God and submit to the life that was now set before him, a life unimaginable just one short year before. ... [This] is why stories like Prince Among Slaves are so important: to show, as one descendant says when he organizes the reunion that ends the film, that these lives "did not begin in slavery. They began in freedom."
Los Angeles Times
Tremendously useful, [Prince Among Slaves] provided strong connections to discussions that my class had about the role of Islam in West Africa and the US.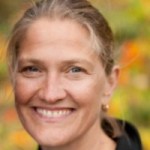 Jenny Kline