Testimonials On Our Work
When fear takes over, communication stops, that's why Inside Islam is such an important film, and why the extensive surveys conducted by the Gallup organization are so worthwhile.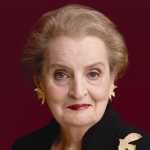 Madeleine Albright
64th Secretary of State of the United States
One might wonder how a documentary interviewing academics and other experts about survey data could possibly be interesting. Even I--a former academic who enjoys this stuff--had trouble imagining how it would work. But [Inside Islam] does.
examiner.com