Testimonials On Our Work
I am so under–informed! I appreciated learning more, in a nonbiased agenda. Inside Islam should be shown to all groups – via school programs, churches, meetings, etc. to help build the bridge of understanding.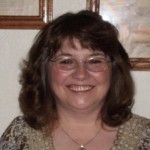 Rena H.
Hagerstown, IN
Riveting, informative, inspiring, Muhammad: Legacy of a Prophet should be required viewing for non-Muslims. It sets the record straight about a man who has been demonized by those who know little to nothing about the substance of his life or his message.

San Francisco Chronicle Review of Muhammad