Testimonials On Our Work
On a Wing and a Prayer: An American Muslim Learns to Fly showed my students that Americans are Americans and their religion, culture, and families can all coexist.  Overall, the students loved the sincerity and look at one of our millions of Americans that call themselves Muslims.
Chris Murray
The Muslim American voices in particular speak honestly to Muhammad's palpable presence in their daily lives [in Muhammad: Legacy of a Prophet]. Firefighter Kevin James' meditation is as important now as it was when it was first expressed in the wake of 9/11. My students loved it.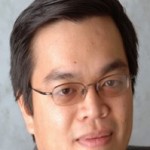 Martin N.
Fairfield University, Fairfield, CT