Testimonials On Our Work
My students were both amused and saddened by On A Wing and a Prayer: An American Muslim Learns to Fly.  Amused because the film presented the subject with a touch of humor, and saddened by the difficulty the family has in freely exercising their religion despite the promise of the First Amendment.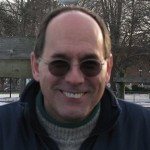 Dennis Perreault
What a terrific film to introduce positive images of Islam to Americans who are being assaulted with negative ones. [Talking Through Walls: How the Struggle to Build a Mosque Unites a Community] is a terrific peace builder!

Mary Liston Liepold