Testimonials On Our Work
... Prince Among Slaves chronicles Abdul Rahman's capture at the hands of a warring tribe, sale to English slave traders, transport to America, and 40 years of enslavement; Abdul Rahman's plight, as Mos Def's narration explains, would eventually gain the attention of Secretary of State Henry Clay and President John Quincy Adams, who ordered his freedom.

Washington City Paper
My students saw the human perspective [in Prince Among Slaves]…the slaves had once lived in warm, loving homes, attended school.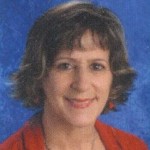 Beth Lake
Arkansas