Testimonials On Our Work
The most important lesson to me was to show us that media portrayals and political portrayals of Islam are not even close to accurate. [Inside Islam] showed that we must stop trying to dictate to the Middle East and instead try to learn about them....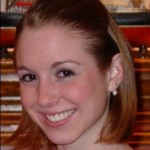 Gina T.
Athens, GA
Very much to its credit, Cities of Light draws commentary from a wide range of scholars Muslim, Christian and Jewish. It also makes a compelling case for why Islamic Spain, a civilization that lasted longer than the Roman Empire, is not just a golden age of Islam, but is a catalyst for the European Renaissance. And it's a cautionary tale of how fanaticism in any religious belief can be deadly.
North County Times