Testimonials On Our Work
After I saw the film, [Talking Through Walls: How the Struggle to Build a Mosque Unites a Community,] I realized that Muslims and Christians have many reasons to be fast friends. The film helped me realize that we have so much we need to learn and to share. If we choose to do so, our cooperation could bring a peaceful and just world.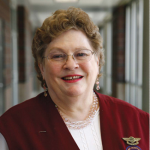 Carole Ceaser
The official theme of this fascinating documentary, [Cities of Light] is how "greed, fear and intolerance" along with "puritanical judgments and absolutism" destroyed a multicultural paradise of the Middle Ages. The subtheme is that Muslims, Jews and Christians can all live together happily if they try.
Wall Street Journal