Testimonials On Our Work
The work that UPF is doing, to try to break down stereotypes about in an imaginative way, to show Muslims as human beings like we all are, is something that is very close to my own heart.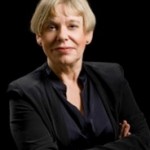 Karen Armstrong
On a Wing and a Prayer: An American Muslim Learns to Fly is, if nothing else, a congenial exercise in cultural bridge building.... If there's any justice in the world, it will not only increase understanding of Muslim values, it will also drum up some business for Bellingham Aero.

New York Times