Testimonials On Our Work
[Cities of Light] blends expert "talking heads," with masterful recreations, film footage of breathtaking Islamic architecture and scenes of Spain itself for a highly accessible and supremely satisfying mix. It may seem strange to say MUST SEE TV is a documentary about Islamic Spain so many centuries ago — but it is just that.
The Moderate Voice
[Talking Through Walls: How the Struggle to Build a Mosque Unites a Community] was warmly received by my students. It showed the bond between faith communities.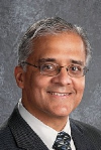 Mark DeLaRosa