Testimonials On Our Work
Inside Islam should encourage everyone to admit that real dialogue is truly possible between the Muslims of the world and the West, between Muslims and Christians, and between whomever else we agree should be dialoguing.
John Voll
Professor, Georgetown University
A positive, truthful image of Muslims brings about peace. One of the greatest forces of peace in our society right now –UPF, that has brought you these wonderful films. Support UPF.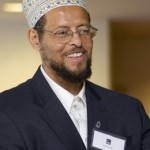 Imam Zaid Shakir
Zaytuna Institute