Testimonials On Our Work
It was a sentence in a book, in the second to last paragraph, that piqued David Dreyer's curiosity. Ten years later, Dreyer's search to answer questions left open in the book "A Prince Among Slaves," by Terry Alford, led him to appear in a documentary, [Prince Among Slaves,] that will air on PBS Feb. 4, [2008].

Natchez Democrat
My students loved Allah Made Me Funny, and it was a hilariously effective teaching tool.  My students gained a greater appreciation of Muslims, Islam, and the hardships Muslims face with stereotypes in American culture.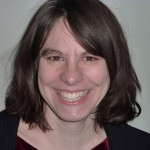 Cinnamon Sarver