Testimonials On Our Work
[Talking Through Walls: How the Struggle to Build a Mosque Unites a Community] was warmly received by my students. It showed the bond between faith communities.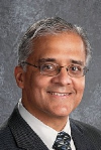 Mark DeLaRosa
[Enemy of the Reich: The Noor Inayat Khan Story]  was the most alluring because of her deep spirituality.

Religion News Service