Testimonials On Our Work
The strength of Inside Islam was the presence of feminine voices that spoke of the quest of moderation & egalitarianism.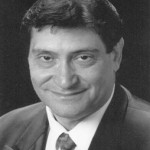 Rabbi Yossi Leibowitz
I do believe that Muslims, Christians, & Jews have no option but to talk to one another. I really like what UPF is doing in creating movies, films that spark this dialogue. Please join UPF's wonderful effort.
Imam Mohamed Magid