Testimonials On Our Work
… [I]ssues of religious intolerance continue to divide nations. [Cities of Light] serves as an example of both the glories of a multicultural society and the tensions that arise when one religious or political faction tries to force their ideas onto the society as a whole.

News Blaze
My students really enjoyed seeing [Allah Made Me Funny]. I believe humor is a positive, wonderful way to approach a difficult topic.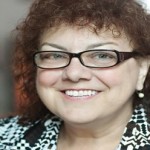 Debra Marvin