Testimonials On Our Work
It was a sentence in a book, in the second to last paragraph, that piqued David Dreyer's curiosity. Ten years later, Dreyer's search to answer questions left open in the book "A Prince Among Slaves," by Terry Alford, led him to appear in a documentary, [Prince Among Slaves,] that will air on PBS Feb. 4, [2008].

Natchez Democrat
I think the important thing that students learned from watching [Inside Islam] is the diversity of opinion in the Islamic world. The news media tends to show only the extreme elements of Islam, and this film does a very credible job showing that this is a false image of the religion.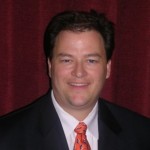 Joseph R.
Bristol, RI