Testimonials On Our Work
[Muhammad: Legacy of a Prophet] provided the historical background necessary to understand the Islamic religion…students not only enjoyed the film, but also learned a great deal by watching it.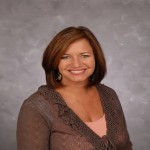 Cindy P. Wilson
AP American Government, Centennial, CO
Very much to its credit, Cities of Light draws commentary from a wide range of scholars Muslim, Christian and Jewish. It also makes a compelling case for why Islamic Spain, a civilization that lasted longer than the Roman Empire, is not just a golden age of Islam, but is a catalyst for the European Renaissance. And it's a cautionary tale of how fanaticism in any religious belief can be deadly.
North County Times