Testimonials On Our Work
Prince Among Slaves gave our 9th graders two new perspectives on slavery. Thank you for a memorable experience.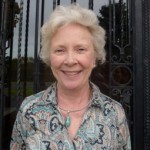 Judy Gallagher
[Islamic Art: Mirror of the Invisible World] is clearly an exercise in understanding and the bringing together of cultures that often fail to realize how closely linked they really are. Beautifully narrated by actress Susan Sarandon, the film features passionate and informative commentary by many in the field and absolutely stunning filmography.
Muslimas Oasis