Testimonials On Our Work
Abdul Rahman's remarkable story will soon air on public television for the first time – and, as its producers hope, may also foster awareness of a positive Muslim figure outside of current political conflicts. Beyond his religion, [Prince Among Slaves] also illuminates the tremendous capacity of a human being to endure, hope, struggle and prevail.
Muslim Observer
Tremendously useful, [Prince Among Slaves] provided strong connections to discussions that my class had about the role of Islam in West Africa and the US.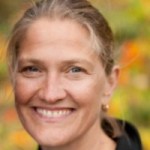 Jenny Kline