Testimonials On Our Work
One might wonder how a documentary interviewing academics and other experts about survey data could possibly be interesting. Even I--a former academic who enjoys this stuff--had trouble imagining how it would work. But [Inside Islam] does.
examiner.com
What impressed my students and I the most [ while watching Prince Among Slaves] is that slavery affected everyone in Africa; literally no one was safe.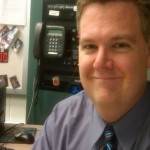 Geoff Wickersham