Testimonials On Our Work
Prince Among Slaves, told through several reenactments, relates the story from Rahman's own perspective. "The story really has been obscure, but it shed light on a part of African American history that I'd never really heard about," co-executive producer Alex Kronemer explained, saying the story diffuses widely held stereotypes. "West African societies were well-developed and literate, but people think of them as primitive and vulnerable. But now we know African history doesn't start at zero."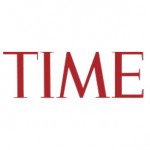 Time Magazine
[Islamic Art: Mirror of the Invisible World ] does not attempt to cover the entire history or geography of Islamic art. There's a thematic approach instead, with sections devoted to a single broad topic: The Word, Space, Ornament, Color, Water. Art discussed in one section turns up in another, giving the film a cohesive sweep.
The Baltimore Sun