Testimonials On Our Work
A wonderful introduction to cross cultural and self-deprecating humor. My students were shocked at first ... "You can't say that," but my response was, "Of course you can." These are Muslims joking about themselves. Don't we all laugh at ourselves? Thank you for sharing [Allah Made Me Funny] with us.
Trish H.
Cottonwood, AZ
I showed Allah Made Me Funny, and one important thing the students learned is we all have more similarities than differences.  I enjoyed the film because it shows how most prejudice comes from ignorance and is understanding, and humor can be one way to break down those mistaken notions.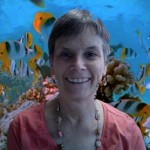 Connie Hull