Testimonials On Our Work
... [I]ssues of religious intolerance continue to divide nations. [Cities of Light] serves as an example of both the glories of a multicultural society and the tensions that arise when one religious or political faction tries to force their ideas onto the society as a whole.

News Blaze
Having students understand the African culture that was brought to the US via the slave trade is a good way to start… students are also under the impression that Muslims only come from the Middle East. It helps to see [in Prince Among Slaves] other cultures practicing Islam to open up stereotypes.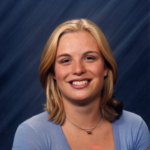 Kelly E.
Park Ridge, NJ