Testimonials On Our Work
We watched Talking Through Walls: How the Struggle to Build a Mosque Unites a Community in my college class at Gwynedd-Mercy College. It actually changed my opinion on a proposed mosque in my neighborhood.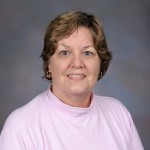 Sheila Wade
I am committed to trying to improve people's understanding of each other. There is too much mistrust in the world, and it sometimes follows religious lines. The themes I heard expressed in the comedians' humor [in Allah Made Me Funny] dealt with many of the same issues – family, life, food, and so on.

Michael Nielsen