Testimonials On Our Work
... Prince Among Slaves chronicles Abdul Rahman's capture at the hands of a warring tribe, sale to English slave traders, transport to America, and 40 years of enslavement; Abdul Rahman's plight, as Mos Def's narration explains, would eventually gain the attention of Secretary of State Henry Clay and President John Quincy Adams, who ordered his freedom.

Washington City Paper
After I saw the film, [Talking Through Walls: How the Struggle to Build a Mosque Unites a Community,] I realized that Muslims and Christians have many reasons to be fast friends. The film helped me realize that we have so much we need to learn and to share. If we choose to do so, our cooperation could bring a peaceful and just world.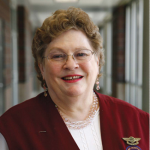 Carole Ceaser