Testimonials On Our Work
[Muhammad: Legacy of a Prophet] provided the historical background necessary to understand the Islamic religion…students not only enjoyed the film, but also learned a great deal by watching it.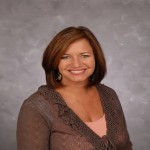 Cindy P. Wilson
AP American Government, Centennial, CO
The official theme of this fascinating documentary, [Cities of Light] is how "greed, fear and intolerance" along with "puritanical judgments and absolutism" destroyed a multicultural paradise of the Middle Ages. The subtheme is that Muslims, Jews and Christians can all live together happily if they try.
Wall Street Journal