Testimonials On Our Work
Enemy of the Reich: The Noor Inayat Khan Story is a moving account of a young Muslim woman who sacrificed her life to combat the brutal domination of Nazi Germany. As a leader in the international movement to reconcile Jews and Muslims, this compelling film is a source of inspiration to me.
Rabbi Marc Schneier
President and Co-Founder of the Foundation for Ethnic Understanding
On A Wing And A Prayer: An American Muslim Learns to Fly was a great way to expose my students to a culture in a fun way, and led to a great discussion afterward!  I have also made the video available to my colleagues, and several people have expressed interest in screening it for their classes.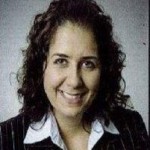 Melissa Harris