Testimonials On Our Work
The Muslim American voices in particular speak honestly to Muhammad's palpable presence in their daily lives [in Muhammad: Legacy of a Prophet]. Firefighter Kevin James' meditation is as important now as it was when it was first expressed in the wake of 9/11. My students loved it.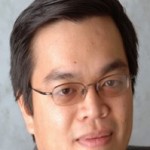 Martin N.
Fairfield University, Fairfield, CT
[Talking Through Walls: How the Struggle to Built a Mosque Unites a Community and] discussion take people into a mosque, where most have never been before - and for many, it is the closest that non-Muslims will ever get to one.
Carol Flett