Testimonials On Our Work
Inside Islam should encourage everyone to admit that real dialogue is truly possible between the Muslims of the world and the West, between Muslims and Christians, and between whomever else we agree should be dialoguing.
John Voll
Professor, Georgetown University
Students got a sense that 'they are Muslims' [from watching Inside Islam]. They realized that which motivates Muslims isn't different from what motivates them.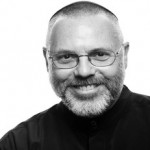 Rabbi Rami Shapiro