Testimonials On Our Work
The most important lesson of [Inside Islam] was how little radical Muslims there actually are. Even within those radical Muslims, there is even a smaller amount that actually commit acts of terrorism which is equivalent to people in America who commit terrorist acts.
Genna P.
Waukesha, WI
Tremendously useful, [Prince Among Slaves] provided strong connections to discussions that my class had about the role of Islam in West Africa and the US.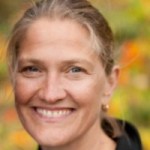 Jenny Kline