Testimonials On Our Work
One might wonder how a documentary interviewing academics and other experts about survey data could possibly be interesting. Even I--a former academic who enjoys this stuff--had trouble imagining how it would work. But [Inside Islam] does.
examiner.com
After I saw the film, [Talking Through Walls: How the Struggle to Build a Mosque Unites a Community,] I realized that Muslims and Christians have many reasons to be fast friends. The film helped me realize that we have so much we need to learn and to share. If we choose to do so, our cooperation could bring a peaceful and just world.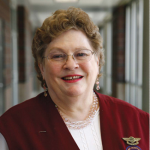 Carole Ceaser