Testimonials On Our Work
Prince did an excellent job of giving a visual to the various aspects of chattel slavery. Students were able to grasp the concept [from Prince Among Slaves].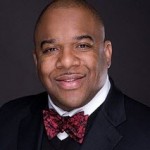 Norman Hurns
[Islamic Art: Mirror of the Invisible World] will open the eyes and the imagination of American Muslims, reminding us all of our rich artistic heritage. I highly recommend that all American Muslims watch this documentary and share it with their neighbors!
Imam Mohamed Magid
President, Islamic Society of North