Testimonials On Our Work
On a Wing and a Prayer: An American Muslim Learns to Fly helps remove some of the clichés about the alleged strangeness of Muslims and points to their successful assimilation into American life.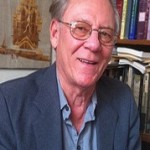 Dr. Paul Mojzes
What a terrific film to introduce positive images of Islam to Americans who are being assaulted with negative ones. [Talking Through Walls: How the Struggle to Build a Mosque Unites a Community] is a terrific peace builder!

Mary Liston Liepold