Testimonials On Our Work
One might wonder how a documentary interviewing academics and other experts about survey data could possibly be interesting. Even I--a former academic who enjoys this stuff--had trouble imagining how it would work. But [Inside Islam] does.
examiner.com
[On a Wing and A Prayer: An American Muslim Learns to Fly] was a great avenue for students to explore their feelings regarding big rock issues like war, fear, faith and even family.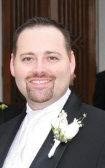 Joseph Naughton