Testimonials On Our Work
[Cities of Light] blends expert "talking heads," with masterful recreations, film footage of breathtaking Islamic architecture and scenes of Spain itself for a highly accessible and supremely satisfying mix. It may seem strange to say MUST SEE TV is a documentary about Islamic Spain so many centuries ago — but it is just that.
The Moderate Voice
I attended the Inside Islam Premiere. It is absolutely critical in the current climate to foster understanding and respect with Muslims in Houston. We can be the model for how Muslims, Christians, Jews and nonbelievers can co-exist for the nation!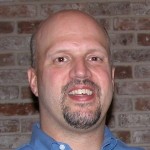 Roger J.
Houston, TX