Testimonials On Our Work
[Islamic Art: Mirror of the Invisible World] will open the eyes and the imagination of American Muslims, reminding us all of our rich artistic heritage. I highly recommend that all American Muslims watch this documentary and share it with their neighbors!
Imam Mohamed Magid
President, Islamic Society of North
We must become more understanding in order to make more allies rather than enemies. [Inside Islam] can also help people to become more diverse and accepting of people that are different, if we only opened our minds.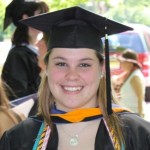 Lara
Lakewood, NJ