Testimonials On Our Work
I attended the Inside Islam Premiere. It is absolutely critical in the current climate to foster understanding and respect with Muslims in Houston. We can be the model for how Muslims, Christians, Jews and nonbelievers can co-exist for the nation!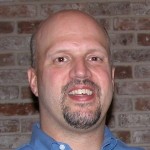 Roger J.
Houston, TX
[In On a Wing and a Prayer: An American Muslim Learns to Fly] the grown son of a commercial airline pilot yearns to fly, too, but when he decides to try for a private pilot's license, friends wonder if he'll land on the government's 'no-fly' list.
Bellingham Herald