Testimonials On Our Work
The official theme of this fascinating documentary, [Cities of Light] is how "greed, fear and intolerance" along with "puritanical judgments and absolutism" destroyed a multicultural paradise of the Middle Ages. The subtheme is that Muslims, Jews and Christians can all live together happily if they try.
Wall Street Journal
We watched Talking Through Walls: How the Struggle to Build a Mosque Unites a Community in my college class at Gwynedd-Mercy College. It actually changed my opinion on a proposed mosque in my neighborhood.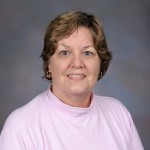 Sheila Wade