Testimonials On Our Work
I learned that Jihad should not be associated with terrorism. Inside Islam was a very enlightening hour and, since [I] have seen [it],I have been talking about the documentary in my everyday life when I talk about the region.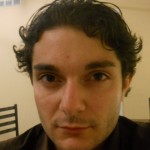 Paul X.
New York, NY
[In On a Wing and a Prayer: An American Muslim Learns to Fly] the grown son of a commercial airline pilot yearns to fly, too, but when he decides to try for a private pilot's license, friends wonder if he'll land on the government's 'no-fly' list.
Bellingham Herald