Testimonials On Our Work
[Enemy of the Reich: The Noor Inayat Khan Story]  was the most alluring because of her deep spirituality.

Religion News Service
After I saw the film, [Talking Through Walls: How the Struggle to Build a Mosque Unites a Community,] I realized that Muslims and Christians have many reasons to be fast friends. The film helped me realize that we have so much we need to learn and to share. If we choose to do so, our cooperation could bring a peaceful and just world.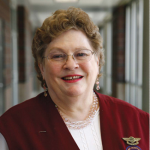 Carole Ceaser