Testimonials On Our Work
One might wonder how a documentary interviewing academics and other experts about survey data could possibly be interesting. Even I–a former academic who enjoys this stuff–had trouble imagining how it would work. But [Inside Islam] does.
examiner.com
A positive, truthful image of Muslims brings about peace. One of the greatest forces of peace in our society right now –UPF, that has brought you these wonderful films. Support UPF.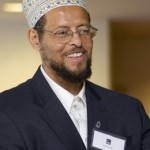 Imam Zaid Shakir
Zaytuna Institute