Testimonials On Our Work
[In On a Wing and a Prayer: An American Muslim Learns to Fly] the grown son of a commercial airline pilot yearns to fly, too, but when he decides to try for a private pilot's license, friends wonder if he'll land on the government's 'no-fly' list.
Bellingham Herald
After I saw the film, [Talking Through Walls: How the Struggle to Build a Mosque Unites a Community,] I realized that Muslims and Christians have many reasons to be fast friends. The film helped me realize that we have so much we need to learn and to share. If we choose to do so, our cooperation could bring a peaceful and just world.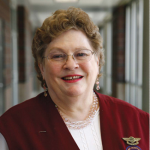 Carole Ceaser