Testimonials On Our Work
Talking Through Walls: How the Struggle to Build a Mosque Unites a Community is excellent…Islam is, and has been for a long time, part of the American tradition.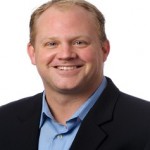 James B. Hoestery
Abdul Rahman's remarkable story will soon air on public television for the first time – and, as its producers hope, may also foster awareness of a positive Muslim figure outside of current political conflicts. Beyond his religion, [Prince Among Slaves] also illuminates the tremendous capacity of a human being to endure, hope, struggle and prevail.
Muslim Observer