Testimonials On Our Work
A piece of the puzzle that had been left out of most World War stories … [Enemy of the Reich: The Noor Inayat Khan Story  is told] in the most dramatic way.
Toledo Favs
I have to tell you that I loved it! The content  [of Inside Islam] was very validating of my feelings. It was nice to see that I'm not alone in the world! Additionally, the cinematography was fantastic! I enjoyed the 3-D like pictures, and the clarity was beautiful!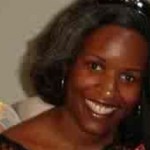 Michelle Y.
Kansas City, MO