Testimonials On Our Work
On a Wing and a Prayer: An American Muslim Learns to Fly is, if nothing else, a congenial exercise in cultural bridge building.... If there's any justice in the world, it will not only increase understanding of Muslim values, it will also drum up some business for Bellingham Aero.

New York Times
[Muhammad: Legacy of a Prophet] provided the historical background necessary to understand the Islamic religion…students not only enjoyed the film, but also learned a great deal by watching it.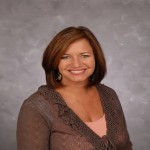 Cindy P. Wilson
AP American Government, Centennial, CO