Submit Your Own Review
We love feedback. We can't promise to include all submitted reviews on our site, but if you submit your review you're letting us include it in whole or in part. Required fields are marked with a red asterisk *.
Other Reactions To Prince Among Slaves
My students saw the human perspective [in Prince Among Slaves]…the slaves had once lived in warm, loving homes, attended school.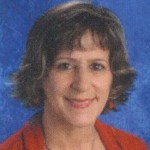 Beth Lake
Arkansas
Prince did an excellent job of giving a visual to the various aspects of chattel slavery. Students were able to grasp the concept [from Prince Among Slaves].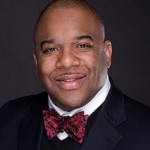 Norman Hurns
What impressed my students and I the most [ while watching Prince Among Slaves] is that slavery affected everyone in Africa; literally no one was safe.
Geoff Wickersham
Tremendously useful, [Prince Among Slaves] provided strong connections to discussions that my class had about the role of Islam in West Africa and the US.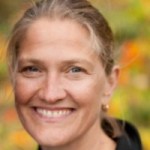 Jenny Kline
Having students understand the African culture that was brought to the US via the slave trade is a good way to start… students are also under the impression that Muslims only come from the Middle East. It helps to see [in Prince Among Slaves] other cultures practicing Islam to open up stereotypes.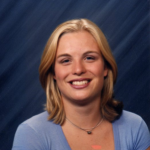 Kelly E.
Park Ridge, NJ
Prince Among Slaves, told through several reenactments, relates the story from Rahman's own perspective. "The story really has been obscure, but it shed light on a part of African American history that I'd never really heard about," co-executive producer Alex Kronemer explained, saying the story diffuses widely held stereotypes. "West African societies were well-developed and literate, but people think of them as primitive and vulnerable. But now we know African history doesn't start at zero."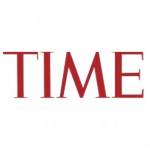 Time Magazine
http://content.time.com/time/arts/article/0,8599,1709229,00.html
It is difficult to imagine, in this world of mostly modern thinking where technology creates at least a geographic intimacy, the hopeless plight of Abdul-Rahman and the many millions like him. His first desire was, of course, escape. But in 1788, alone in a strange land, with no resources, no friends, not even the assumption of humanity to protect him, escape was impossible. Instead, he was forced to draw upon his faith in God and submit to the life that was now set before him, a life unimaginable just one short year before. ... [This] is why stories like Prince Among Slaves are so important: to show, as one descendant says when he organizes the reunion that ends the film, that these lives "did not begin in slavery. They began in freedom."
Los Angeles Times
A man of dignity, intellect and unwavering faith as a devout Muslim, he served on a single plantation in Natchez for four decades before negotiating his freedom with the U.S. State Department and President John Quincy Adams in 1828. By then his story was well-known, and he was perhaps the most famous African American in the U.S. [Prince Among Slaves]
Seattle Times
http://seattletimes.com/html/television/2004158483_tvlookout03.html
... Prince Among Slaves chronicles Abdul Rahman's capture at the hands of a warring tribe, sale to English slave traders, transport to America, and 40 years of enslavement; Abdul Rahman's plight, as Mos Def's narration explains, would eventually gain the attention of Secretary of State Henry Clay and President John Quincy Adams, who ordered his freedom.

Washington City Paper
http://www.washingtoncitypaper.com/articles/34165/freedom-doc
It was a sentence in a book, in the second to last paragraph, that piqued David Dreyer's curiosity. Ten years later, Dreyer's search to answer questions left open in the book "A Prince Among Slaves," by Terry Alford, led him to appear in a documentary, [Prince Among Slaves,] that will air on PBS Feb. 4, [2008].

Natchez Democrat
http://www.natchezdemocrat.com/2008/01/19/dreyers-interest-in-book-leads-to-pbs-documentary/
Abdul Rahman's remarkable story will soon air on public television for the first time – and, as its producers hope, may also foster awareness of a positive Muslim figure outside of current political conflicts. Beyond his religion, [Prince Among Slaves] also illuminates the tremendous capacity of a human being to endure, hope, struggle and prevail.
Muslim Observer
http://muslimmedianetwork.com/mmn/?p=1677
Prince [Among Slaves] helped to develop discussions on a more contemporary nature of the Global misunderstandings and intolerance.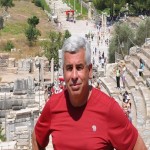 John Ryan
Prince Among Slaves gave our 9th graders two new perspectives on slavery. Thank you for a memorable experience.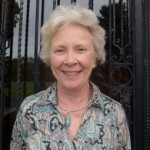 Judy Gallagher
Prince Among Slaves is a high quality reenactment & provides students with an aspect of slavery that is overlooked.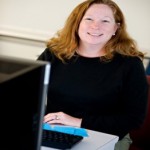 Merri B. Weir